To all the TV lovers out there, here's a deal you can't pass up. Buy and activate any new Roku player by September 30, 2014, get two months FREE of Hulu Plus!*
Hulu Plus offers unlimited streaming of current and past TV shows and hit movies. Watch current-season episodes of hit TV shows like Brooklyn Nine-Nine, Nashville, Hell's Kitchen, The Mindy Project and many more. Watch 100's of episodes of hit series including The Good Wife, Law and Order: SVU, South Park or check out ad-free kids' shows such as SpongeBob SquarePants, Caillou, and Jim Henson's Fraggle Rock. Learn more here.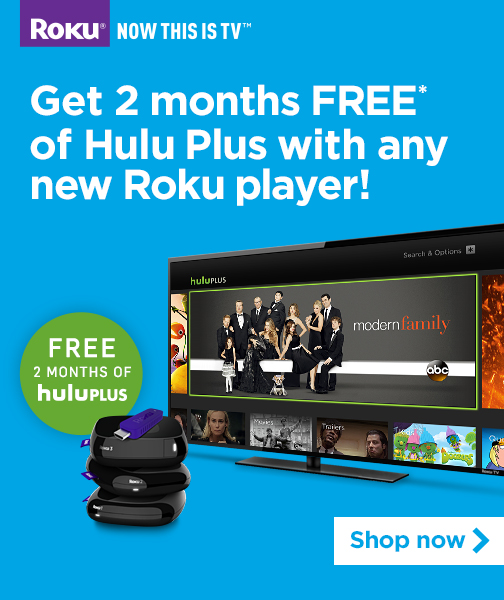 Already have Hulu Plus? Be sure to check out the updated Hulu Plus on Roku channel, which includes a new design and snappier start up and navigation. The update is available for all current-generation Roku players in the U.S.
*Offer only available to new Hulu Plus subscribers. Credit card required. Void where prohibited. See www.roku.com/hulu-offer for full terms and conditions.