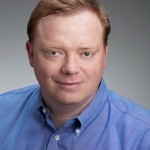 Hi – I'm Anthony Wood, Founder and CEO at Roku. Welcome to our new blog! Fun fact about me:  Roku means six in Japanese and this is my sixth company.
We just announced that Angry Birds will come to the Roku platform by the end of the summer. Roku will offer Angry Birds, Angry Birds Seasons and Angry Birds Rio video games; launch an Angry Birds video channel featuring Angry Birds animated shorts; and sell Angry Birds merchandise—all via the Roku Channel Store. I'm personally super excited about this! My kids won't have to fight over playing games on smaller screens and with all the Angry Bird's cartoons coming to Roku, everyone will have plenty of ways to see their favorite feathered friends.
I think the same formula that has made Roku successful with video streaming can be applied to games by making entertainment inexpensive and easy to access.  I have always felt that streaming gives customers more choices at a better value than they had before. Traditionally, TV video games have been AAA titles found on gaming consoles­—and they require a lot of investment in both time and money. Open mobile platforms on the other hand have driven the growth of casual gaming and have allowed innovative companies to create brand new franchises that surpasses the popularity of the largest console titles. Angry Birds alone has had 200 million downloads!
Until now, these casual mobile games have been trapped on your phone. We are changing that by being the first to create an open TV platform that can play games like Angry Birds, and soon many others. Traditionally Roku software updates have run on all the players we have ever sold, but some of these new games will require more hardware horse power.
We'll have more to announce this summer so stay tuned!