When we launched the Roku Channel Store in 2009, Facebook Photos was one of the first Roku channels offered. Today, we're excited to announce an overhaul to the Facebook experience for the 73 percent of Roku owners who are active Facebook users:  Facebook Photos & Videos.
We've worked with Facebook to significantly improve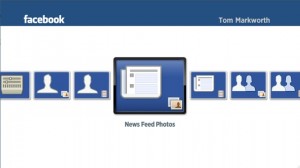 the experience of finding and viewing photos from Facebook, and as the channel name suggests, we've also added video support. Now you can view photos and videos from your profile, your News Feed and your friends' profiles.
With nearly six billion photos uploaded monthly, Facebook is by far the largest photo-sharing site in the world. Earlier this year, Facebook increased the size of the photos stored by 8 times—from 720 pixels to 2048 pixels on the longest edge. This mean all those Facebook photos now look awesome in full-screen on your Roku player!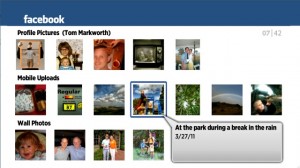 Facebook Photos & Videos can play most videos uploaded directly to Facebook or linked to from YouTube. Since Facebook supports video uploads up to 720p (1280 x 720) in resolution and most recent smartphone and point-and-shoot cameras film in 720p or higher, many Facebook videos will be a delight to watch on your Roku player.
Some of the noteworthy features of Facebook Photos & Videos include:
Support for multiple users. A first for a Roku channel. Add up to five Facebook users and switch quickly between them in the channel settings.
Organization of friends list in a grid. Makes it easy to find a friend.
Ability to view photo captions and user comments.
Ability to "Like" a photo. Press DOWN or OPTIONS (*) on your remote from a photo slideshow to surface the Like button.
Ability to set your News Feed photos as your Roku screensaver.
If you already have the original Facebook Photos channel installed, Facebook Photos & Video will be pushed to you as an update automatically. (Note: To manually update Roku channels, simply launch and exit the Roku Channel Store.) Otherwise, you can find the new channel in the "Photos & Video" category of the Roku Channel Store.
If you have comments on how to further improve the Facebook experience on Roku, write the product team at feedback@roku.com. We're listening.