Starting today, Roku will be in San Diego to celebrate the launch of Angry Birds on the all-new Roku 2 and to shower fans at Comic-Con with serious swag!
What it is: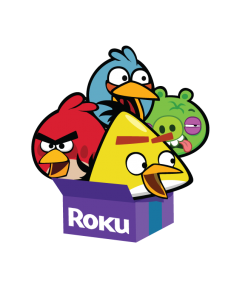 We have a Roku Angry Birds street team giving out buttons and temporary tattoos to Comic-Con attendees and fans on the street.  If we catch you wearing a button or a temporary tattoo during the weekend, you will be entered into our daily (yes, every day!) random on-site giveaways from the following list of swag:
$500 cash card
100 Roku T-shirts
25 Roku XS players
How it works:
Apply the temporary Roku tattoo to a visible area above your waist. For more chances to win, simply wear more tattoos and prominently.
Get spotted by a member of the roving Roku prize team at Comic-Con between Thursday, 7/21 and Saturday 7/23.
Score a random prize from aforementioned list of serious daily swag!
Not at Comic-Con this year?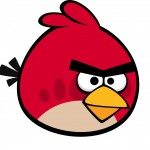 We don't want anyone to leave anyone out, so we're giving away 5 t-shirts and 5 Roku 2 XS players daily (between Thursday, July 21 and Saturday, July 23) on Twitter.  Be sure to follow @rokuplayer on Twitter and answer our question of the day for a chance to win!
For complete giveaway rules and lots of legal nonsense, click here.