KA-POW! We're back from our super-launch experience at this years Comic-Con in San Diego. We met up with some seriously-flustered fowl and hit the streets to spread  the word about the all-new Roku 2. Here is the low down from down south.
Exclusive Sneak Peek for Roku Fans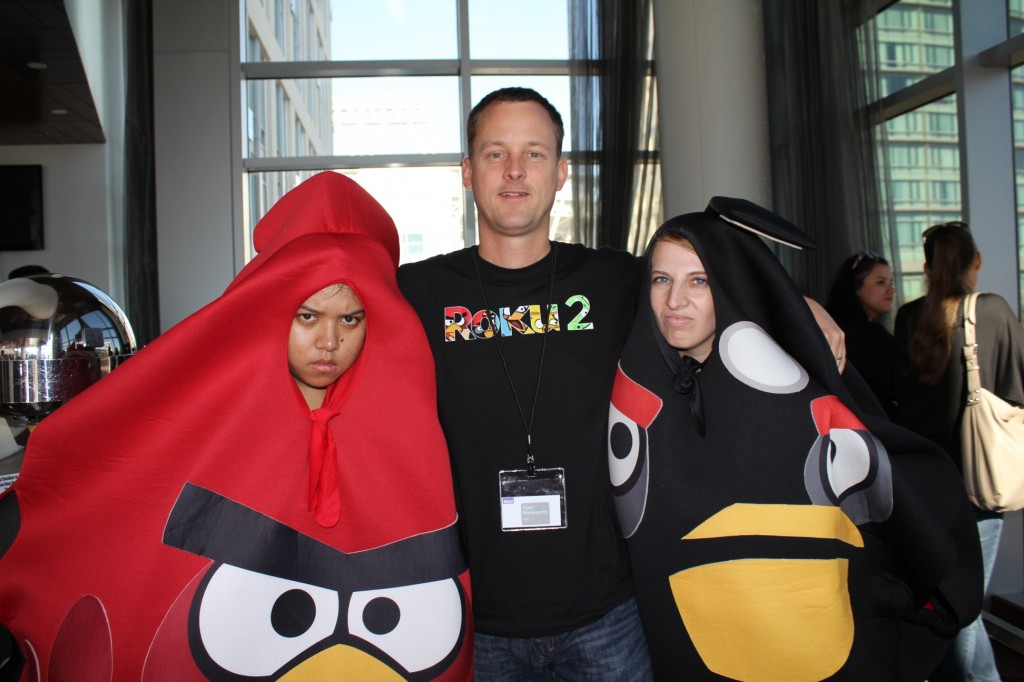 We hosted a small demo night for 125 local fans to stop by the Hard Rock Hotel for a chance to play Angry Birds and learn more about the Roku 2. The invite-only meetup provided a great way for us to talk to existing customers and gain valuable feedback. With three demo stations, everyone had a chance to pop some piggies and see how Angry Birds comes to life on the TV.  We had so much fun, we're hoping to make this a regular thing, so who knows–we might be in your town next!
Angry Birds – Happy Fans!
Roku was out in full force during the explosive pop-culture phenomenon known as Comic-Con.  An Angry Birds costumed street team kicked off the Roku 2 Comic-Con Giveaway with a weekend full of feathered mayhem in downtown San Diego. From crowds cheering "Roku" and being on camera for national press to making people smile and interacting with fans; we had a blast! Not to mention we gave away some pretty great prizes.
Always wondered what Comic-Con looks like? Stumble over to our album on Flickr and see some pictures from our events.
Also, thanks to all the fans we have on Twitter for taking part in our Twitter giveaway.  Not to worry if you aren't on Twitter, we'll have a fun summer event on Facebook shortly!