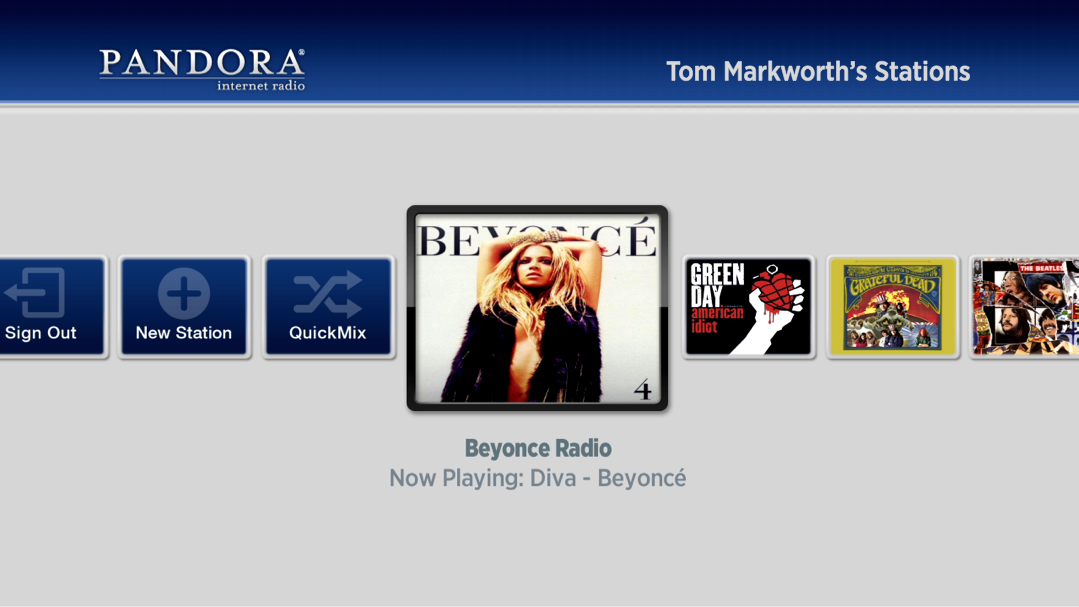 Pandora is our most popular music application, both in terms of installations and total number of hours of music streamed. So we are very excited to have worked with Pandora to bring you an improved experience.
The new Pandora channel was developed for  Roku 2 but works with all Roku players, even previous generations.
Here's an overview of the improvements:
You can link (authenticate) your Pandora channel either via a linking code or by signing in with your Pandora user name and password directly on your Roku player.
You can sign out of the channel by selecting the "Sign Out" poster on the station selection screen. Signing out enables you to switch to another Pandora account.
If you have a Roku remote with an OPTIONS button, you can delete stations. Just press OPTIONS (represented by "*") on the station you wish to delete and select "Delete station."
You can sort your station list either alphabetically or by the date your stations were created. Simply press OPTIONS on any station and select "Sort by date added" or "Sort by name."
When you launch Pandora, your last played station will begin playing immediately.
When you exit a station details screen, the station will continue to play while you browse other stations.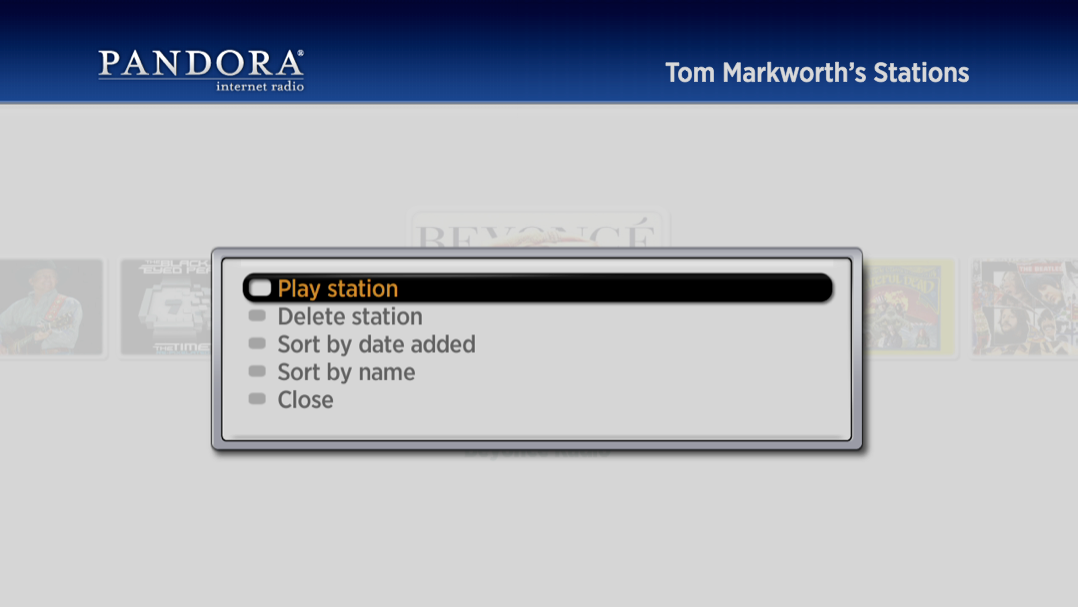 The updated Pandora channel is available now in the Roku Channel Store.
If you had the previous version installed, it will upgrade automatically.
If you have thoughts on additional Pandora improvements you'd like to see, write us at feedback@roku.com. Meanwhile, we hope you'll give the new Pandora channel a try.