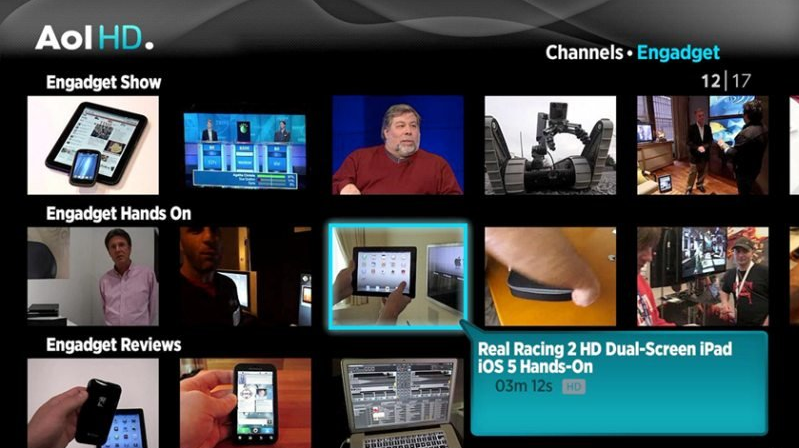 The AOL Channel is now available on Roku- featuring the latest in HD entertainment, tech and home. There is something for everyone on this channel, including the latest trailers on Moviefone, the hottest gadgets on Engadget, and cooking tips from Curtis Stone.
Here is sample of what you'll find in the channel:
Entertainment
Huffpost Entertainment – Celebrity gossip at its finest
The Interface (AOL Music) – Intimate live concerts from great indie bands
Moviefone Unscripted – Stars interview each other with the help of audience questions
Technology
Engadget Show – Everything tech from gadget reviews to interviews with tech luminaries
Engadget Reviews – hands-on reviews of the latest gadgets
Translogic – Auto shows ranging from concept cars to current vehicles. Think of it as Popular Mechanics meets Top Gear
Home
Home Improvement with Eric Stromer – Tips from celebrity DIYer
Pantry Project with Gail Simmons – Cooking tips and recipes from Bravo and Food & Wine celebrity
Creative Cupcaking – Recipes to make simple cupcakes to two-tier wedding cupcakes
You can find it in the Channel Store.  Give it a try and let us know what you think in the comments below!