When we launched the world's first Netflix streaming player in 2008, it came bundled with a simple, nine-button remote control. Our philosophy was straightforward:  you shouldn't need more than a dozen buttons for an enjoyable TV experience. With the recent launch of the Roku 2 XS, we added a new level of technical sophistication to the Roku Game Remote, all while maintaining the simple experience our users have come to expect of us.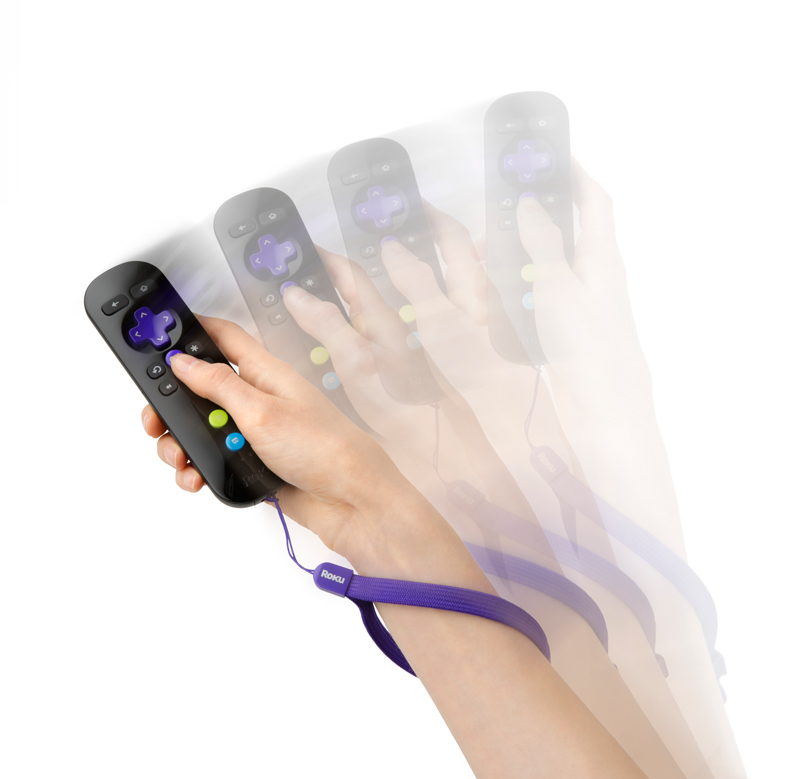 The Roku Game Remote, included with every Roku 2 XS, boasts a built-in accelerometer and gyroscope that together offer precise motion sensing. This translates into a fun and innovative way to play casual games on your TV. Angry Birds is the first game to take advantage of these motion controls. You can punish those greedy pigs simply by moving your wrist and pressing the OK button. No sensor bar required!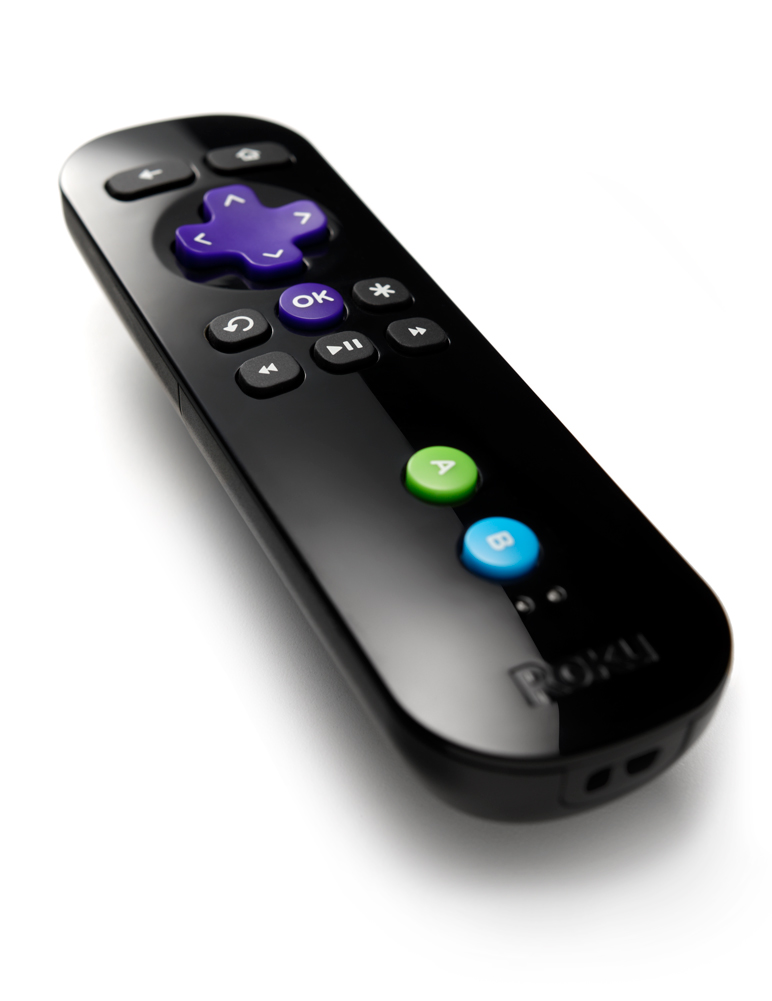 Bluetooth connectivity was another new feature introduced with the Roku Game Remote. Our standard remotes use infrared (IR) to communicate with the Roku player, which require a direct line of sight. So if you have anything blocking the front of your Roku player, your remote may not work. With Bluetooth, however, the Roku Game Remote remains constantly connected to the Roku player. Direct line of sight is not required. In fact, you don't need to point the remote in the direction of your Roku player. Want to control Pandora from the kitchen? Simple. MOG from the garage? Done.
Other notable features of the Roku Game Remote include:
Two dedicated game buttons (labeled A and B). Roku game developers can custom program these buttons to do things like fire a rocket or accelerate a moving vehicle.
Instant Replay, Back and Options buttons. When we introduced these buttons last year, we were concerned they might make the Roku experience more complex. Our customers, however, love the Instant Replay and Back features. And with the new Pandora, Netflix and Facebook apps, there are more great uses for the Options button.
Although only the Roku 2 XS includes the Roku Game Remote, all Roku 2 players have a Bluetooth receiver built-in. This means owners of Roku 2 HD and XD players will be able to upgrade from their IR remote. The game remote comes bundled with a 2GB microSD card and a free copy of Angry Birds for just $29.  You can find them in our accessory store this weekend.
Happy gaming!