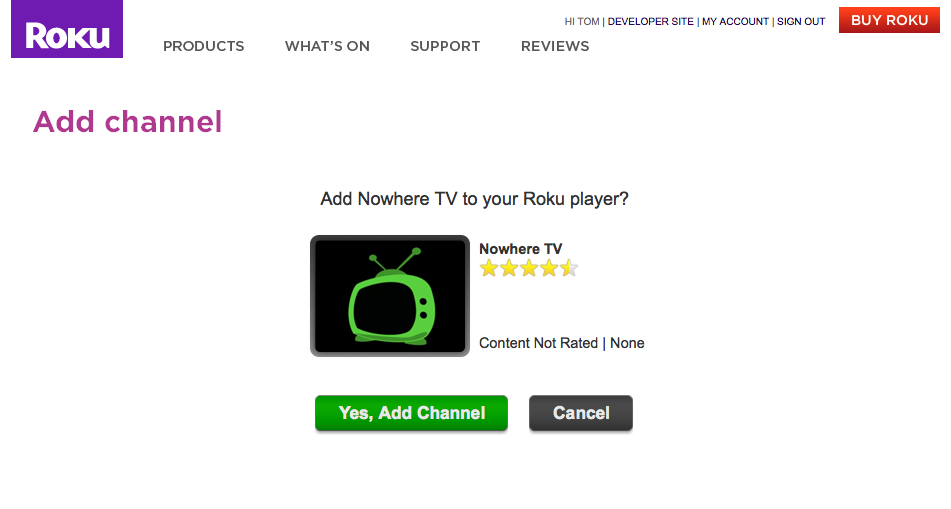 We are closing in on 300 unique channels this week in the Roku Channel Store. There you will find channels that range in topic from movies and TV to music, sports and special interests. However, not all channels available for Roku can be found in the  Channel Store. A significant number are published as private channels. While private channels look and feel similar to channels found in the Channel Store, they are in fact, very different.
Roku does not review or approve private channels. So why would a developer choose to release a channel as a private channel instead of submitting it to the Roku Channel Store? A few reasons:
The channel isn't ready for the Roku Channel Store. Developers use private channels to test their apps during the development process.
The channel contains content not appropriate for the Roku Channel Store. An adult-oriented channel is a good example of a channel that Roku would not publish publicly.
The channel contains content that is confidential or intended for members or employees in a specific group or company. For example, a company might develop a channel that contains training videos for franchisees.
Last month, Roku users installed more unique private channels than unique public channels. Nearly 25% of all active Roku users have installed a private channel on their Roku players at some point.
How do you find Roku private channels? Well, in many cases, the publishers of those channels intend to keep them truly private. However, if you conduct an Internet search for "list of Roku private channels" or "best Roku private channels," you can find various lists of private channels and their associated installation codes. [Note:  While you may find some great content on private channels, you may experience more issues (e.g. video freezes, poor video quality) than you would on public channels.]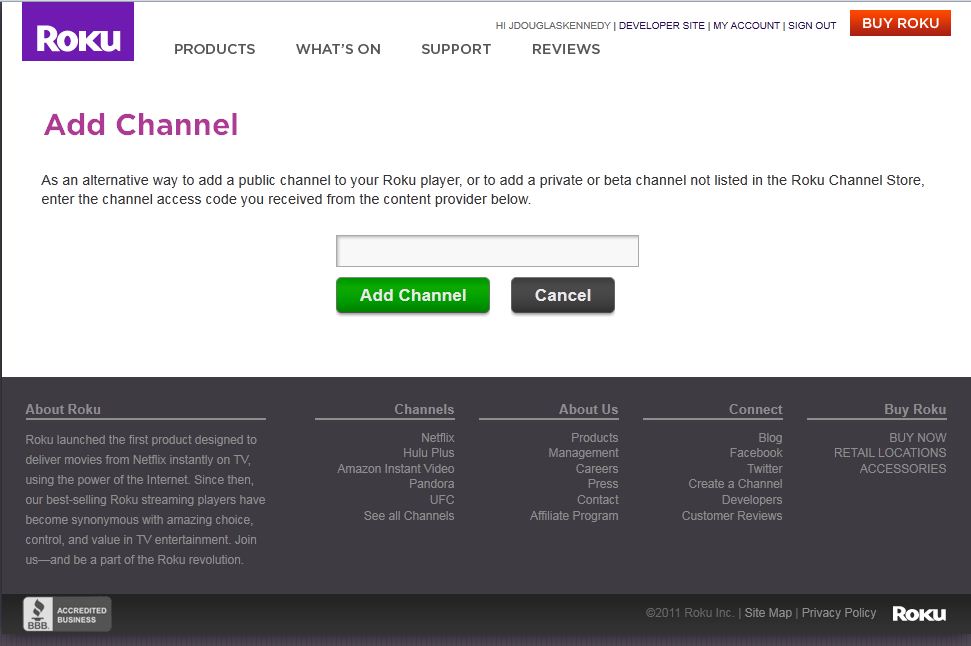 Users install private channels by entering a unique code here on Roku.com.  A couple of my favorite private channels are Archive.org (code: NMJS5) and RadioReference.com (code: ENGBH).
Be sure to explore what's out there – we're sure you will find something you like.