A big thanks to our Windy City fans who made it out to gdgt Friday night. The event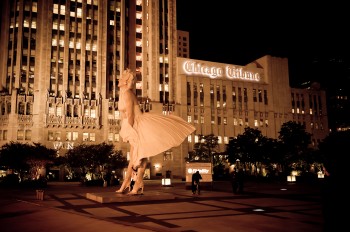 took place at the Tribune Tower in downtown Chicago, and was packed with gadget geeks (and we say that with the utmost affection — we love geeks).
We had a blast chatting with the ever-present crowd at our table, and showing off the new features on Roku 2. As expected, Angry Birds on the big screen and controlled with a motion sensing remote was a major draw — at one point there were people in line to have a go at destroying the jeering green pigs that everyone loves to hate.  We even snagged a micro-projector from our friends at MicroVision to project a giant version of the game on the wall behind us!
Stop by our Flickr page to see some great pictures (courtesy of Mark Hojsan from Pictures4ever.com) of the venue and the event.