With over 350 channels in the Channel Store, it can be difficult to keep track of the latest and greatest on Roku.  Here's a quick cheat sheet on what's new in the Channel Store this week.
Fandor

Fandor caters to both independent film fans and mainstream movie lovers with one of the web's largest collections of entertaining films that celebrate a love of cinema.  From documentaries to the avant-garde, you will discover thought-provoking and unexpected hidden cinematic gems.  Fandor requires a monthly subscription, which will give you unlimited films for $10 per month.  To learn more, visit www.fandor.com/roku.
Sportskool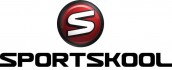 Two new channels from Sportskool will help you kick your fitness regime into high-gear. The Endurance Channel is perfect when you're gearing up for marathon or even triathlon-level competition. Pros like Carey Bond, Eric Haar and Lokelani McMichale will have you running, swimming and biking longer and safer to avoid injury. And if your team is counting on you to be at the top of your game, Sportskool's Team Sports Channel delivers the world class, one-on-one coaching edge you need. Whether your game is football, hockey, soccer, basketball, baseball, volleyball or streetball, make Sportskool's Doug Flutie, Mia Hamm, Misty May, Bill Walton, Tony Gwynn and others the winning secret in your training schedule.  You can find them both in the Channel Store.
WSJ Live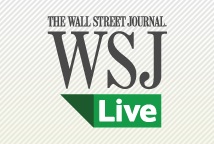 From the Wall Street Journal, WSJ Live brings you the latest on-demand live news updates. With over 2,000 reporters across the globe, you will find the latest from Tech, Markets, Opinion and more. Plus, access the entire video archive of the Wall Street Journal. Find it in the Channel Store, or add WSJ Live here.