Hi! I'm Eric Lachter, Director of Marketing and Guy that Streams Great Movies on Roku. I thought today would be a good day for an ad-hoc review.  The movie Hugo is fantastic and now available on Roku on the Amazon Instant Video Channel.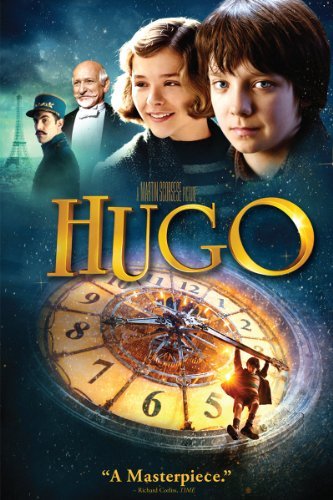 I saw Hugo with my wife and kids, and all four of us were immediately transported and immersed in Scorsese's beautiful French wonderland. The story of the Oliver-Twist-like orphaned young boy, juxtaposed with Ben Kingsley's character's filmic history make for a charming and suspenseful thriller. And Sacha Baron Cohen makes a sympathetic antagonist.
The plot, characters and acting make the film worth seeing, but it is the art direction and cinematography that make this film Oscar-worthy.  I immediately felt like a little kid again marveling at the sets, clock mechanics, French train station and urban scenes.
I would highly recommend Hugo for kids and grownups alike.  It's definitely a film for movie lovers and it recalls the lost art of earlier genres of filmmaking.
I give this 8 out of 10 streaming stars.  Hugo is must-see on the Amazon Instant Video Channel.
Happy Streaming!