Roku is now officially available in Canada, bringing over 100 channels of streaming goodness to the great white north. Canadian streamers can choose from the Roku 2 XD for CAD $89.99 and the Roku 2 XS for CAD $109.99, available now for online pre-order at Amazon.ca and LondonDrugs.com.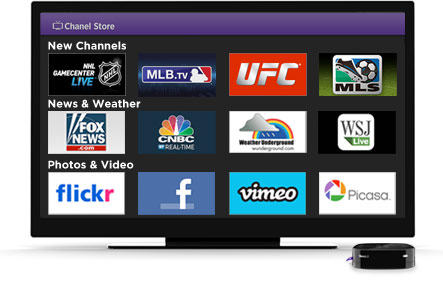 Here's a taste of the entertainment channels you can expect to see at launch:
Movies and shows
Netflix, Crackle, Pub-D-Hub, Classic Westerns
Live and on-demand sports
UFC, MLS Live, NHL, MLB
Music
Rdio, TuneIn Radio
Photos and videos
Facebook, Flickr, Shutterfly
News and weather
CNBC, the Wall Street Journal
Local media support
Plex
Cooking videos and restaurant advice
Chow
Children's programming
Ameba, BabyFirstTV
Casual games
Angry Birds, Wheel of Fortune, YOU DON'T KNOW JACK, Jeopardy
We will continue to add more major content channels at a steady pace—stay tuned, Canucks!