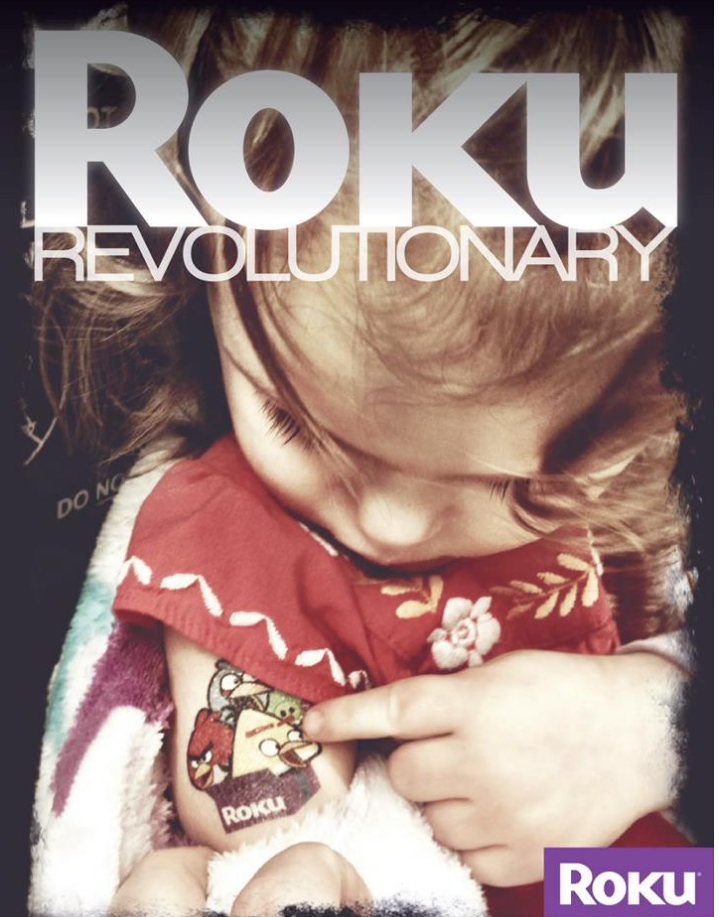 Meet the Lawless family, our Roku Fans of the Month! We'll let them explain why their Roku has become a special part of the family.
Be honest – who controls the Roku remote in your house?
That would be our two-year-old daughter. She has an endless amount of great children's shows, and she loves bouncing along with the logo on the startup screen. We don't often have a say in what we get to watch!
Has Roku changed the way your family enjoys TV?
Absolutely. We have all the content we could ever want right on our Roku. So much of our downtime around the house is spent enjoying our favorite games and shows on the Roku as a family. We can now focus on all of the shows we love both past and present.
What's your favorite channel to watch on Roku?
Netflix is most commonly used in our household, but we've started playing Angry Birds together a couple nights a week and it's a blast! Our daughter sure loves it when the birds go flying. It's nice to stream whatever you want, whenever you want!
Thanks to the Lawlesses for welcoming Roku into their family! Want to be our next Fan of the Month? Send your story to therevolution (at) roku.com and tell us why you're the biggest Roku fan of all time. We can't wait to brag about you.