Greetings from Roku in the UK and Ireland! We've just passed the four-month mark since launching our streaming players here and I thought I'd share a quick update on the progress we've made.
Roku players are priced starting at £49.99 in the UK and Ireland – this means that for less than the cost of a Saturday night out, you can purchase instant access to over 150 channels of video, music and gaming entertainment, delivered directly to your TV. We've added almost a channel a day since we launched, and there's much more to come!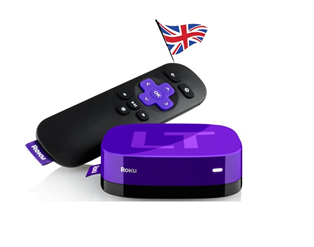 Wondering what UK streamers are watching? Not surprisingly, Netflix is one of Roku's most popular UK channels. The BBC iPlayer channel is also very popular with streamers who want to catch up on recent BBC programmes like EastEnders, The Grahame Norton Show, and Doctor Who. Here are a few more of our most-watched UK channels:
Crackle (UK only): Free on-demand films and TV series from a wide range of genres, including Action, Kung-Fu, Horror and Comedy
Yupp TV: A favourite way to watch unlimited Indian television entertainment
Euronews: On-demand news from around the world, in English, Spanish, French, German and Italian
Lanka TV: A simple way to bring Sri Lankan news, drama and sports channels straight into your living room
PLEX: Use your Roku player to stream your personal media library directly to your TV
We'll keep working to build the best selection of entertainment for all customers, whether they're in the U.S., Canada, UK or Ireland. Happy streaming!