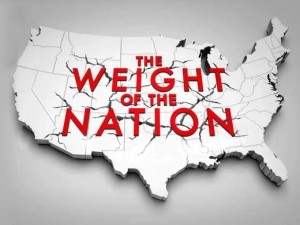 Hi, I'm Eric Lachter, Marketing Director and guy who streams great movies on Roku. This week I watched the documentary "The Weight of the Nation" on HBO GO (authenticated via my cable service) with my Roku. Food and health are controversial and provocative issues, but I think this special is well done, informative and relevant.
The series covers what we eat, why we eat it, and some of the factors that have contributed to the obesity epidemic in the United States. I enjoyed the combination of insights from science experts and stories about real people fighting for healthier food in their neighborhoods.
It's interesting to see how America's health and eating have changed over the past 30 years – did you know that only 18% of adults get the total amount of physical activity recommended for good health? Makes me want to bike to work more often! You can learn more about the series and use some powerful tools at http://theweightofthenation.hbo.com. I'd love to hear your thoughts on healthy living in the comments.
Happy streaming!