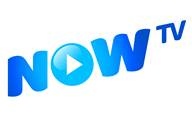 Every day brings new and exciting developments in the streaming world, and today is no exception with Sky announcing the launch of NOW TV, the media giant's much anticipated Internet TV service in the UK.
Coming soon to Roku streaming players in the UK, NOW TV provides instant access to some of Sky's most popular content – including hundreds of films from Sky Movies.
Other key features of the NOW TV service include:
Great content – Sky Movies with sports and entertainment selections expected to be added
Flexible pricing – customers can choose from a variety of pricing options including a monthly subscription for unlimited access to Sky Movies or renting a single movie on an a-la-carte basis
Ease of use – with immediate streaming through an intuitive interface, backed up by recommendations and editorial support, customers can quickly and easily find the content they most want to watch
We are VERY excited about adding NOW TV to our 150+ and growing channel store in the UK. We're working with the team at Sky on developing the channel as I write – and we can't wait for you to see it. Please stay tuned!
P.S. Speaking of exciting things – are you looking forward to the London Olympics as much as I am?!