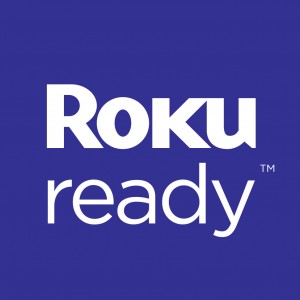 In early January, we announced the Roku Streaming Stick ™ – a tiny streaming player that is completely wireless and only the size of a USB flash drive.
The Roku Streaming Stick is an easy and cost-effective way for consumer electronics manufacturers to add the proven Roku streaming platform to a device that features Mobile High-Definition Link (MHL). Wondering what MHL is? It resembles HDMI but unlike other connectors, delivers power and other critical elements for the Roku Streaming Stick. You can learn more about MHL here.
Today we are unveiling our first Roku Streaming Stick partners which include:
Element Electronics
GlobalVue International, LLC
Haier
Hitachi America, Ltd.
Insignia, a Best Buy brand
Mitsubishi Electric (TVs)
Onkyo and Integra
OPPO
TMAX Digital, Inc.(Apex Digital® TVs)
These companies are working closely with Roku to develop new consumer electronics devices that will work seamlessly out of the box with the Roku Streaming Stick. That means you'll be able to select from a range of devices and all of them will have been tested by Roku to ensure they provide the best streaming experience.
These new 'Roku Ready®' devices will display a distinctive Roku logo on their packaging making them easy to identify. In addition, select devices will be bundled with the Roku Streaming Stick already inside so consumers can immediately receive the full benefits of the Roku streaming platform.
This Holiday season is going to be exciting with Roku available on more devices than ever!
The Roku Streaming Stick will be available in the coming weeks from Roku and select retailers. For more information about the Roku Streaming Stick visit http://www.roku.com/streamingstick.
Happy streaming!