Movie buffs rejoice! As of today, VUDU's subscription-free video streaming service is available on Roku.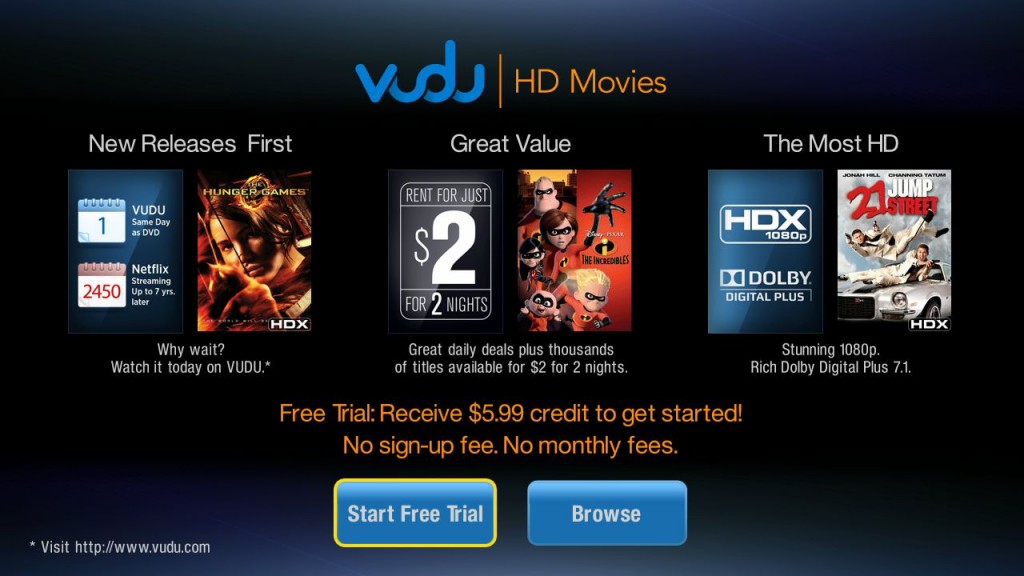 VUDU brings thousands of new releases, Hollywood classics, independent films and TV shows to the Roku platform in vibrant HD. The VUDU channel is free to Roku users, and you'll even score a free $5.99 video credit when you link your player!
With the VUDU channel on Roku, you can:
Browse and filter titles by name, genre, release date, most watched, top picks, video quality, MPAA rating, studio, purchase option or Rotten Tomatoes' Tomatometer rating.
Search for either titles or people
Check out video extras, cast and crew filmographies, critics' reviews and a list of similar titles for movies
View free trailers for many movies
Preview the first two minutes of a title and test your Internet connection speed to make sure you rent/buy the best resolution video for your network
Add a movie, TV show or TV episode to your VUDU Wishlist for later viewing
Enjoy HD titles in Dolby Digital Plus 5.1 and 7.1 surround sound (pass-through only)
Available now on all Roku 2 models, the current-generation Roku HD (model #2500) and Roku LT players in the U.S., VUDU will be coming to the Roku Streaming Stick in October. You can add the VUDU channel here or find it in the Movies & TV section of the Roku Channel Store.
Happy streaming!