Earlier this year we announced the Roku Streaming Stick™, a tiny wireless Roku player the size of a USB drive.
The Roku Streaming Stick plugs into an MHL port (looks like HDMI but actually powers and commands the Streaming Stick) on Roku Ready® consumer electronics devices, bringing Roku to a range of new products. Today, I'm pleased to unveil the first product of its kind–the 3M Streaming Projector powered by the Roku Streaming Stick.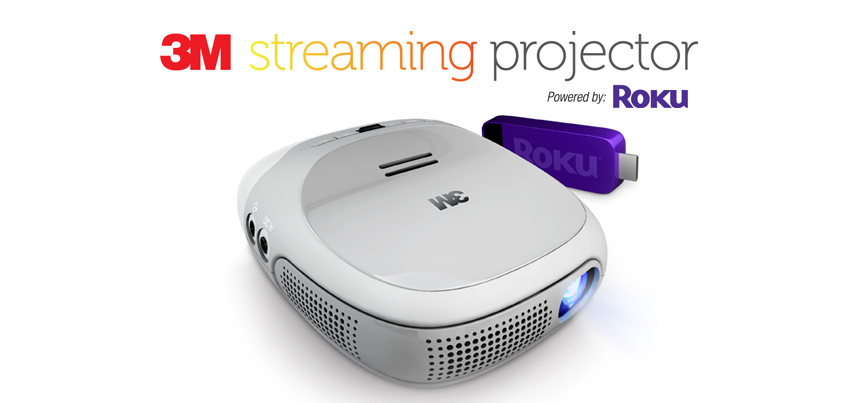 The 3M Streaming Projector uses the Roku Streaming Stick to provide access to the more than 600 channels on the Roku platform. Small enough to fit in one hand, yet able to project an image up to 120 inches, the 3M Streaming Projector is perfect for family movie nights, sleepovers and backyard parties.With up to a two-hour 45 minute battery life, the 3M Streaming Projector can project almost anywhere a Wi-Fi connection can be accessed – onto a basement wall, a bedroom ceiling or even a backyard fence.
The 3M Streaming Projector is now available for pre-order at Amazon.com for $299, and will begin shipping on Oct. 22. For more information, visit www.3MMobileProjectors.com.
You can find out more about the Roku Streaming Stick right here.
Happy Streaming!™