Bill O'Reilly. Jon Stewart. 2 podiums. 1 air-conditioned auditorium.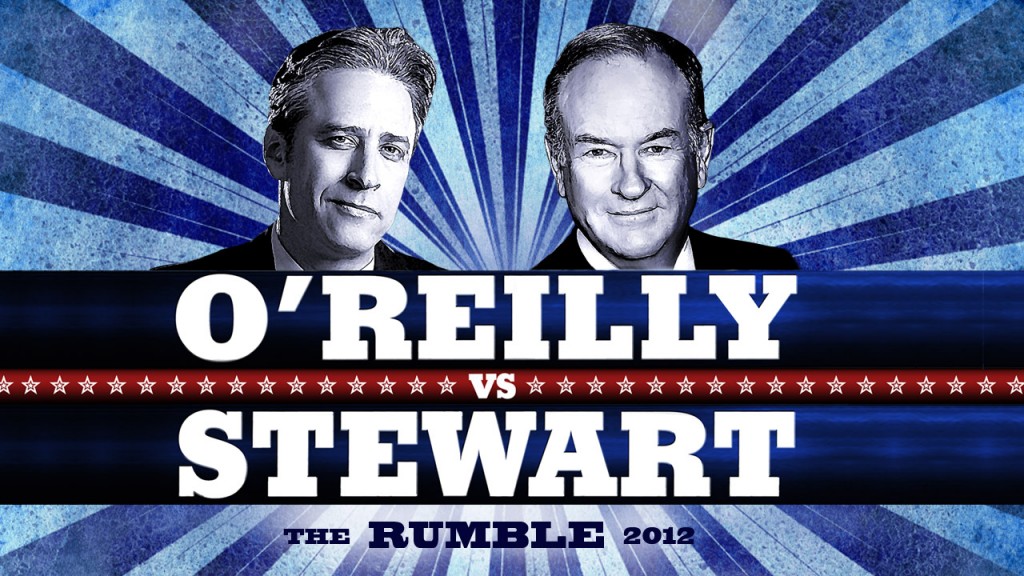 Just like Thunderdome, two men will enter . . .and, well . . . two men will leave. Mortal frenemies O'Reilly and Stewart will go head to head on today's most pressing political issues for the health of our great nation.
Sure, you could hunch over and watch on your tiny computer screen, but the rest of us will stretch out on the couch and enjoy exclusive big-screen access to the most anticipated debate of the year. Stream The Rumble 2012 live on your Roku this Saturday, October 6th at 8pm ET from Washington, D.C.!
To watch The Rumble 2012 on your Roku, just purchase The Rumble and add the channel to your player.
Happy Streaming!™