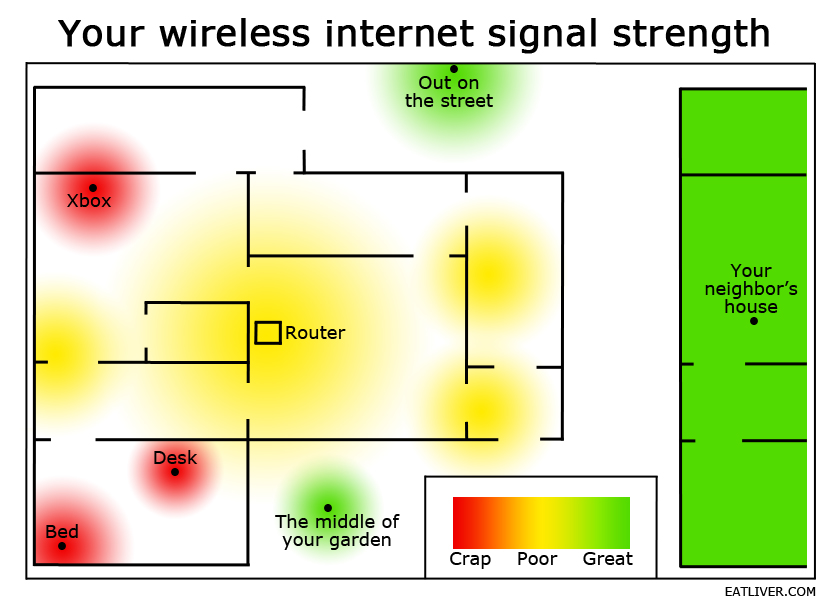 You're at the most critical point in a movie (the big reveal, the first kiss, the unexpected plot twist) and suddenly it stops to buffer. Moment ruined. We've all been there – sometimes it seems like your neighbor's Wi-Fi works better than your own! Your home Wi-Fi network can be a fickle friend, but before you resort to streaming in the streets, check out these tips for an optimal streaming experience.
Check your speed
In general, a faster Internet connection will deliver better video quality. For the best viewing results, we recommend a minimum of 1.5 Mbps for standard definition and 3.0 Mbps for HD content. You can test your network speed with free websites like speedtest.net.
Take care of your router
This seems simple, but it's easy to forget – make sure to keep your router's firmware and driver up to date to improve streaming performance. Check the device manufacturer's website regularly for updates to keep your router in optimal condition.
Know your hot spots
Knowing your home's hot spots can help you position your Roku in the best possible location. Mobile apps like Wi-Fi Analyzer turn your phone into a Wi-Fi detector, helping you find the least crowded channel for your router and locate the areas in your pad with the strongest signal strength.
Find a trusty ISP
A good wireless internet service provider is an important asset. Lucky for us, Netflix did the hard work and compiled a monthly report ranking ISPs "based upon their actual performance across all Netflix streams." Google Fiber took first place, with Verizon, Comcast, Charter, Cablevision, Mediacom, and TimeWarner Cable bringing up the rear. Are you taking notes?
If you're having trouble streaming on your Roku, these additional tips might help optimize your wireless connection. Feel free to contact us for assistance as well – we're always happy to help.
Happy Streaming!