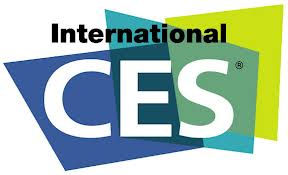 The Consumer Electronics Show (CES) marked another new year of exciting consumer tech developments. Not one to miss out on the action, Roku had two important announcements of our own to share.
First, we announced that we have now surpassed 700 channels on the Roku platform in our quest to bring customers the best range and quality in streaming entertainment. In fact, we ended 2012 having streamed one billion hours! We've just announced a partnership with Time Warner Cable, which will bring TWC TV™ (featuring up to 300 live television channels) to Roku streaming devices in the U.S. We've also inked deals with more than a dozen new partners including Blockbuster On Demand, FOX NOW, PBS, PBS KIDS, iHeartRadio and Big Fish Unlimited to name a few. These new video, music and casual games channels are launching in the Roku Channel Store this quarter.
We also announced six new Roku Ready partners who are using the Roku Streaming Stick to add an integrated streaming experience to their new Smart TVs, Blu-ray players, digital antennas, and audio receivers. As demand for streaming entertainment continues to grow, there is more interest from consumer electronics manufacturers, particularly TV makers, who are looking to introduce streaming features to their devices. Rather than invest in building and maintaining their own platforms, many are turning to Roku.
Coby Electronics Corp.; Harman Kardon; Hisense Electric Co. Ltd.; TCL Corp.; Voxx Accessories Corp. and Westinghouse Digital join existing Roku Ready partners 3M; Element Electronics; Haier America; Hitachi America, Ltd.; Insignia, a Best Buy brand; OPPO; Sumar Intl., Inc. and TMAX Digital, Inc. (Apex Digital®TVs), bringing us to a total of 14 Roku Ready partners.
We're thrilled about these milestones so early in the New Year and look forward to sharing more exciting news with you in 2013!
Happy Streaming!