Attention, movie lovers! We're excited to announce that Blockbuster On Demand is now available on Roku.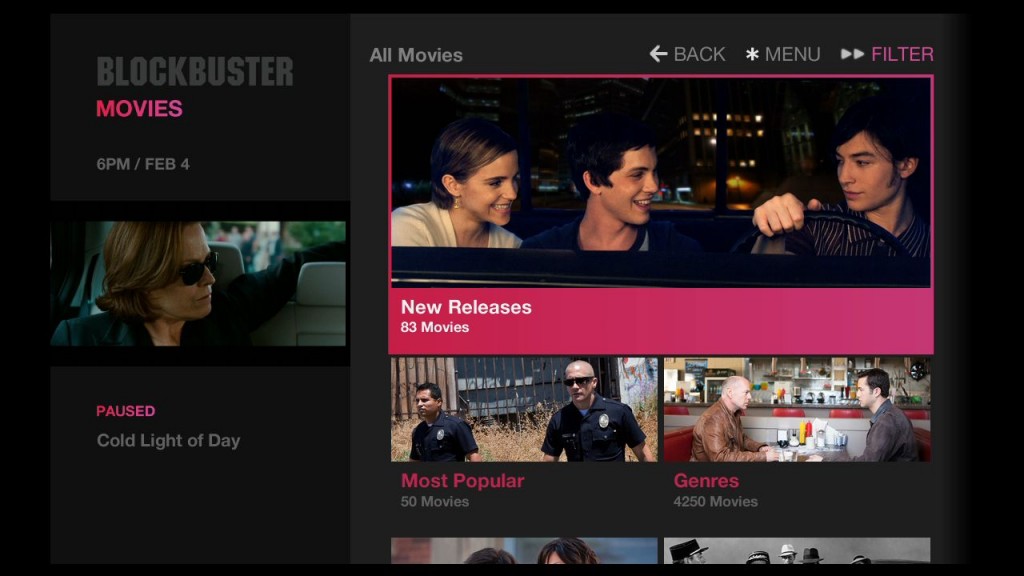 The Blockbuster On Demand channel offers rentals for thousands of movie titles, including recent releases and classic favorites.
You can browse by new releases, most popular and genre, or peruse curated collections such as "Shakespeare on Film" and "I Heart New York." Blockbuster On Demand has also been added to one-stop Roku Search, so you can find the perfect movie faster than ever.
The channel provides a rich movie experience with support for closed captioning, trailers for many titles, a browse filter (HD only, MPAA rating, etc.) and a Watchlist to help you remember movies for later viewing.
Blockbuster On Demand is available today in the United States on the Roku Streaming Stick, Roku 2, Roku LT, and new Roku HD players (model 2500X) running Roku software version 4.9 build 5060 or later. You can find it in the "Movies & TV" category of the Roku Channel Store.
Keep streaming, America!