It's a great day for TV lovers. Today, we're excited to introduce the new, fully loaded Roku 3 – our fastest, most powerful streaming player to-date. From an intuitive new interface to an enhanced remote with built-in headphone jack for private listening, the all-new Roku 3 was designed with you in mind.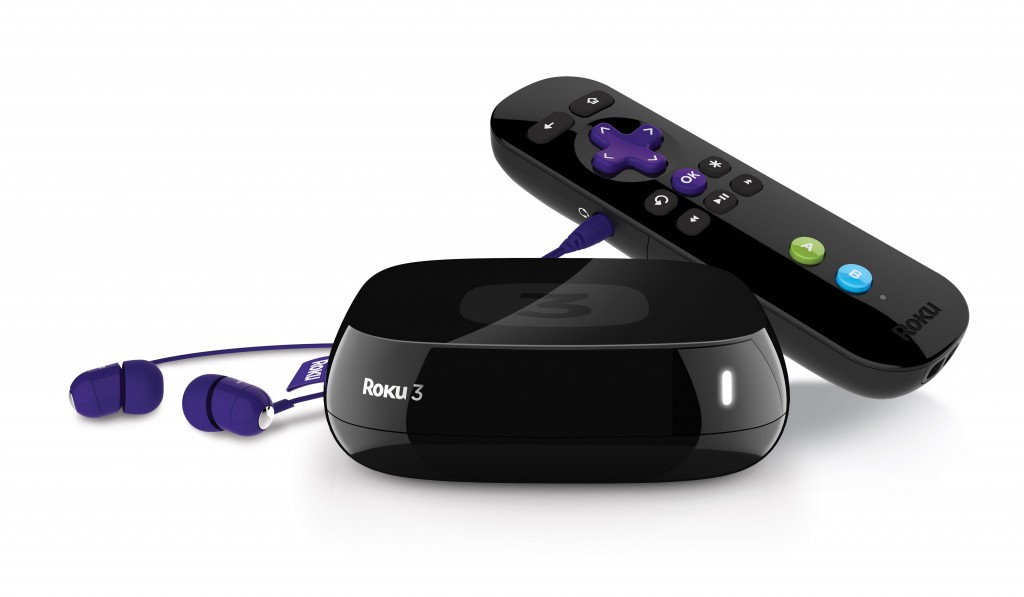 Clocking in at over five times faster than our previous players, the Roku 3 will get you to your favorite movies and TV shows in a flash. Even better, the Enhanced Remote with an integrated headphone jack makes it easy to enjoy TV time anytime. Just plug in the included in-ear headphones and Roku instantly switches audio to the headphones while muting your TV speakers. It's that simple. Now you can turn up those late-night Breaking Bad marathons without waking the whole family!
In the spirit of simplicity, the new Roku interface features a streamlined layout to provide quicker access and greater visibility – especially if you have many channels installed. The Roku Channel Store and Search are now fully integrated into the home screen, and both have been redesigned with our new on-screen experience. Over 750+ channels are available on Roku, and it's easier than ever to find that perfect movie or show in our updated Roku Channel Store.
Check out the new Roku experience in action:
The new interface debuts on the Roku 3 and will automatically roll out as a free software update in April to all Roku 2 models, Roku HD (model 2500), Roku LT and the Roku Streaming Stick. (Note: Roku Search is available only in the U.S.)*
The Roku 3 is available now for $99.99 in the U.S. through Roku.com, Amazon.com and several other leading online retailers. It will be available at major retail chains beginning in April.
At Roku, we strive to make TV watching as enjoyable as it can be – and we do that by delivering useful innovation, like a convenient private listening mode or an incredibly simple, intuitive interface. We don't believe in tech for tech's sake. We're not going to make you shout or gesture at your TV. We just want to bring you the best TV experience, and we're extremely proud of the Roku 3.
You'll find more information about the Roku 3, including product features and specifications, right here.
*Update: The new Roku interface will begin rolling out to Roku 2, Roku HD (model 2500), Roku LT and the Roku Streaming Stick the first week of May. We took a bit more time to ensure that the update will be a great experience, but the rollout will be complete by the end of May 2013. Thanks for your patience!