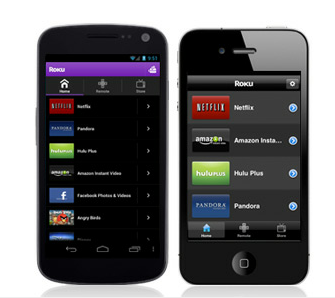 We're thrilled that more and more of you are using the Roku mobile app. Today, in an effort to address user feedback, we've released version 2.2 of the app for iOS and Android.
To improve your mobile phone's ability to discover and pair to your Roku player over your home network, we've made the following changes:
Deep scanning – The app scans for Roku players on your network using multiple methods. If the first scan doesn't work, just tap "Try again."
Manual IP address pairing – You can also enter your Roku player's IP address to connect manually.
Automatic pairing – The app automatically pairs with your Roku player when that player is the only player associated with your Roku user account.
Additionally, version 2.2 adds the ability to play photos and music simultaneously in Play On Roku without pre-selecting music in slideshow settings. Simply start photos, then music. Or vice versa.
We'll keep working to improve the mobile experience over time, so stay tuned for future updates. If you haven't tried our free mobile apps, you can get the latest iOS version here and the Android version here.
Happy streaming!