When we launched the Roku 3 in March, we also announced an entirely new Roku interface. The new experience has gotten rave reviews for its intuitive layout, quick reflexes, built-in search tool, redesigned Channel Store and home screen themes. We think you'll love it.
We've begun rolling out the new interface to supported Roku players as a free upgrade, and we know many of you have been waiting impatiently! Today, we're thrilled to announce that you can update manually right this minute by selecting Settings > Software update > Check now on your Roku player.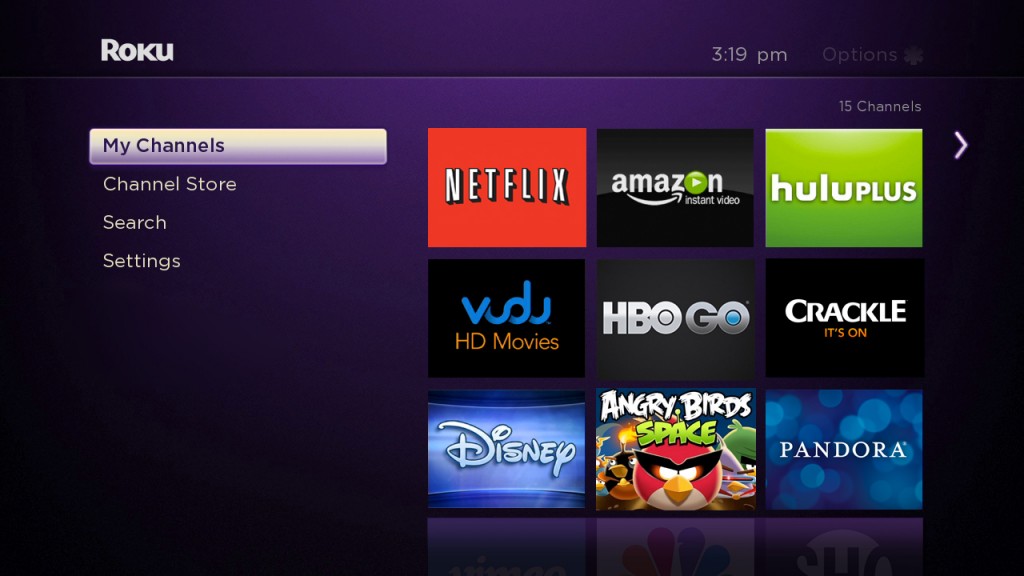 If you're not the manual type, all you need to do is kick back and keep your Roku player connected to the Internet. Over the next two weeks, the automatic software update—version 5.0, build 804X—will roll out to the following supported players in all regions: Roku 2 XS (model 3100), Roku 2 XD (model 3050), Roku 2 HD (model 3000), Roku LT (models 2400 & 2450), Roku HD (model 2500) and the Roku Streaming Stick (models 3400 & 3420). (Note: Roku Search is currently available only in the U.S.) Unfortunately, new features and functionality sometimes require new hardware, and earlier Roku models cannot support the update.
We hope you enjoy the new face of streaming!