Today, Hulu released a significant update to the Hulu Plus channel on Roku.
The redesigned Hulu Plus interface makes it even easier to find your favorite TV shows and movies quickly. You'll notice the new tray-style format, streamlined grid screens and big, beautiful artwork for the thousands of available series, movies, clips and trailers.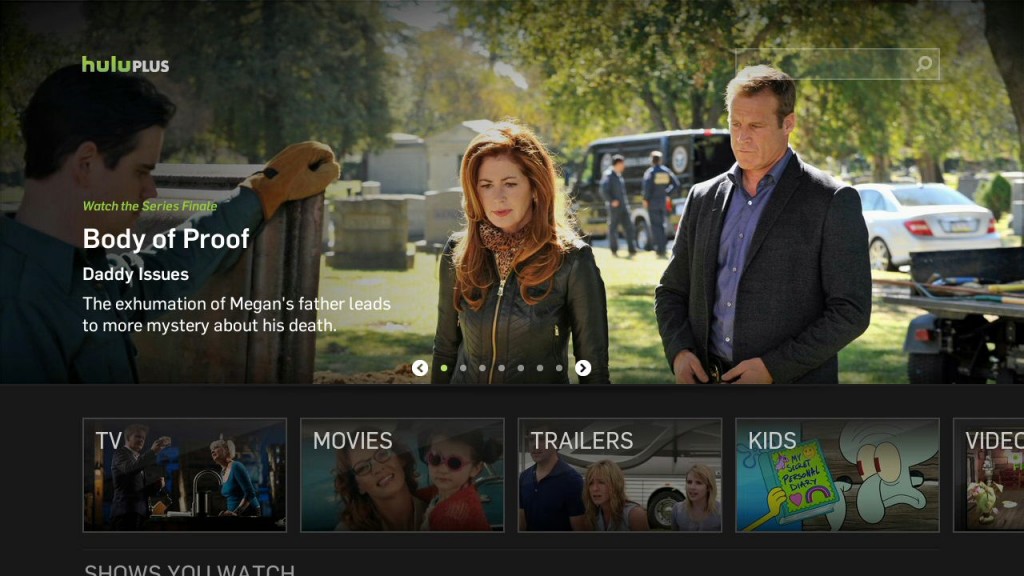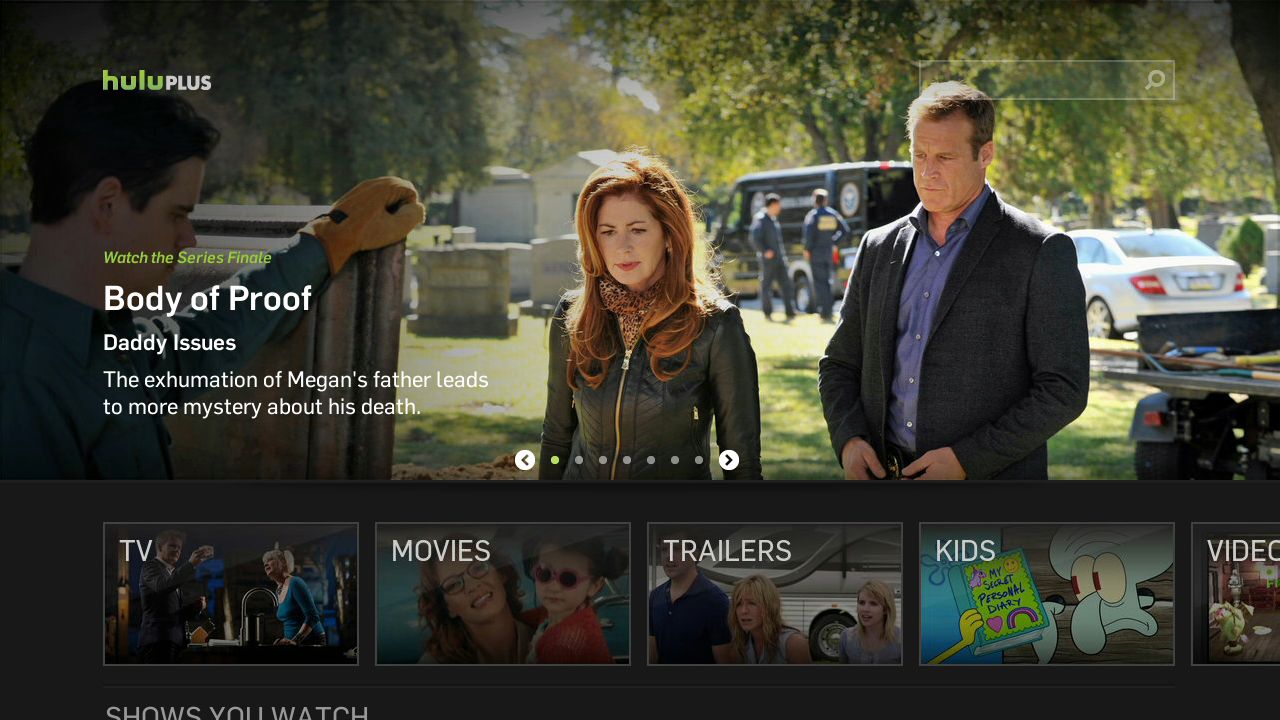 Here are some other cool improvements:
Watch popular Nickelodeon and PBS children's shows 

like 

SpongeBob SquarePants

, 

WordWorld

, 

Super WHY!

 and 

Caillou commercial-free in the "Hulu Kids" section.
Find shows, movies, clips, genres and networks faster with a brand new search interface.
Jump straight to the latest episodes of your favorite shows via the "Shows You Watch" row on 

the home screen.

Find trailers quickly in a new section organized by categories like "Opening This Week," "In Theaters Now," "Coming Soon" and "Popular Trailers."
Get personalized recommendations based on past viewing activity in the "Recommended for You" row on the home screen.
Explore theme-based streaming suggestions such as "Movies for Memorial Day" and "Time-Traveling Heros."
The new Hulu Plus channel is available now in the United States on Roku 3, Roku 2 XS (model 3100), Roku 2 XD (model 3050), Roku 2 HD (model 3000), Roku LT (models 2400 & 2450), Roku HD (model 2500) and the Roku Streaming Stick (models 3400 & 3420). Earlier Roku models will continue to access Hulu Plus shows and movies via the existing Hulu Plus channel.
If you already have Hulu Plus installed, the channel will update automatically within the next 48 hours. To update right now, just select Settings > System update > Check now.
Happy streaming!