This Fourth of July holiday, nothing could be more patriotic than kickin' the tires and lighting the fires with Maverick, Goose and Iceman as they defend America by bathing in hair gel and flying F-16s upside down over hostile territory.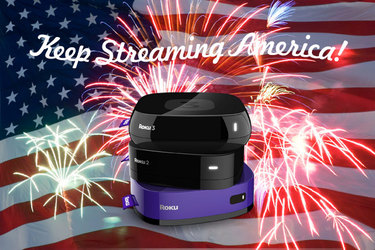 Top Gun is arguably the most macho American movie of all time, with motorcycles, jets soaring at sub-sonic speeds, and lines like, "Son, your ego is writing checks your body can't cash."
If you and your family haven't seen this movie since '86, give it a spin (er… inverted barrel roll) on Netflix.
A few more fourth-worthy flicks:
Keep Streaming, America.  And happy Fourth!