A new streaming media and connected TV report released today by Parks Associates shows that of broadband households in the U.S. that own a streaming device, more use Roku (37%) compared to Apple TV (24%) – and other brands. This means that Roku customers stream more video and music than people who have other streaming devices!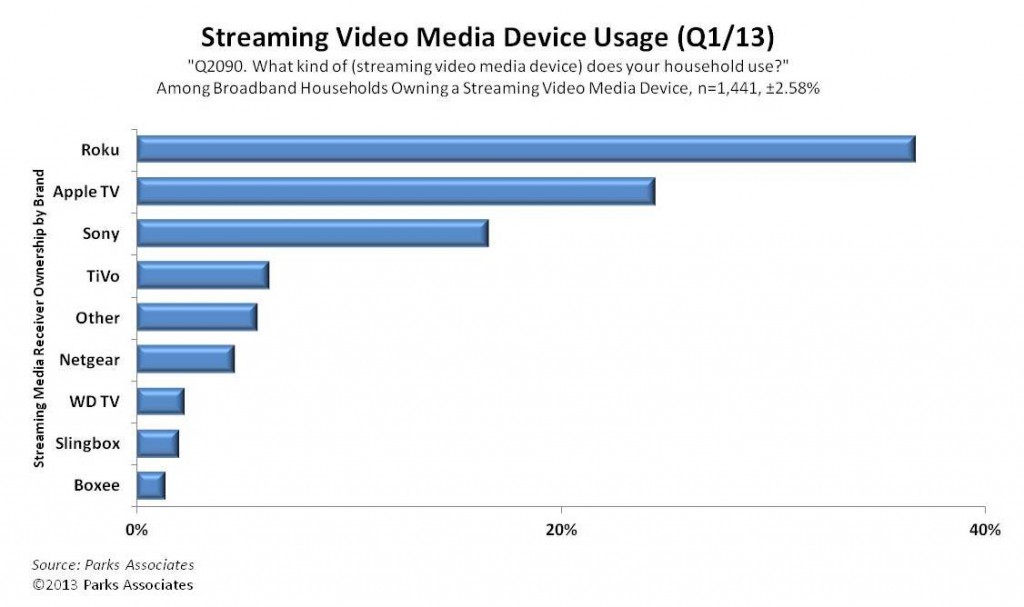 With 1,000 channels on the Roku platform and more entertainment choices than any other streaming device for movies, TV shows, news, sports, music, kids and more, we're not surprised that Roku fans stream more – but we're still excited to see independent research that supports it.
Thank you for choosing Roku, and happy streaming!
Anthony Wood
Roku Founder and CEO