Welcome to 2014! As we head into the Consumer Electronics Show in Las Vegas this week, I have some exciting news to share.
Today we announced Roku TV. That's right, actual TVs, designed to give consumers a simple and powerful entertainment experience in today's connected world. We've applied the same principles that have made Roku the most popular streaming players in America to TVs. Roku TV removes all of the complicated layers and menus, and unnecessary features and settings that plague smart TVs today, and instead provides a Roku home screen that brings together all content sources. Just like Roku streaming players, Roku TV will have full access to the Roku Channel Store filled with more than 31,000 movies and 1,200 channels that feature TV shows and live sports plus news, music, kids, food, science, tech, fitness, foreign language and other programming – more options than all the other Smart TVs in the market. Roku TV will feature just 20 remote-controlled buttons – half the number of traditional TVs – so consumers will only need to interact with the necessary controls. And speaking of controls, Roku TV can be navigated via mobile devices with the Roku app for iOS or Android as well as support casting standards including DIAL.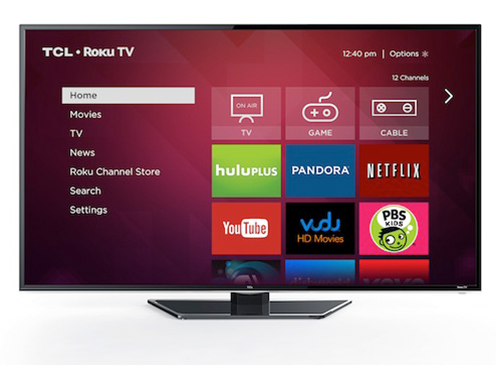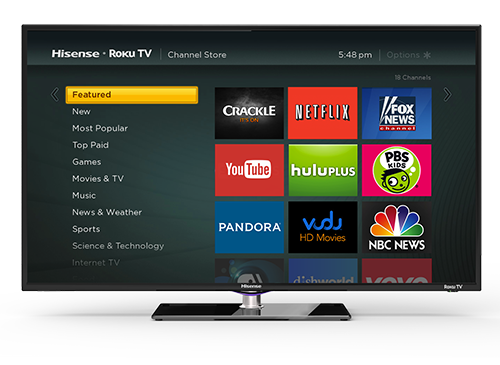 To manufacture and distribute Roku TV, Roku is working with top global TV manufacturers including TCL and Hisense. Together TCL and Hisense shipped 21 million TVs in 2012, accounting for nine percent of the world TV market. Roku TV models ranging from 32 to 55 inches will be available in major retail stores starting this fall.
Of course we're still making our popular Roku players alongside Roku TVs. Now consumers will have a choice for how to get Roku on their TVs.
This is big news, and a great way to kick off the year, but I'd be amiss not to acknowledge that 2013 was also a year of many Roku milestones.
Highlights from 2013 include, but are not limited to:
Strong sales growth of Roku players – in fact, we're just shy of 8 million Roku players sold in America (cumulative)
The number of channels in the Roku Channel Store doubled – we're at more than 1,200 channels and during the year we added M-GO, AOL News, FOX NOW, WATCH ESPN, WATCH Disney, YouTube, TWC TV Video On Demand and others
Total streaming hours on Roku players grew by 70 percent to 1.7 billion hours
Research from Parks Associates and NPD shows that Roku is America's favorite streaming experience with more than twice as much video streamed per device compared to other leading devices and Smart TVs
We accomplished a ton in 2013 but we're looking forward to accomplishing even more in 2014. With streaming on TV more popular than ever and terminology like "binging" and "marathoning" now mainstream verbs that have nothing to do with eating or running – it's a great time to be a TV lover and it's a great time for Roku.
Happy Streaming.