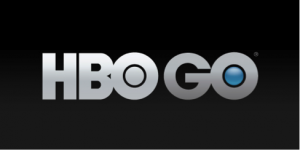 The weeks leading up to the Game of Thrones season finale last summer were bittersweet. Being huge fans, we could hardly wait for it to come and at the same time, dreaded the idea of Sunday nights without Lannisters or Starks. Needless to say, we love HBO GO on Roku – and think it's great that the service is available to customers through participating television providers.
Since the launch of HBO GO on Roku, that list of providers has steadily grown – most recently to include DirecTV. Now, customers who subscribe to HBO through DirecTV have unlimited access to HBO GO on Roku – this means HBO shows, hit movies, sports, comedy and more.
HBO GO is a very popular service and many customers tell us they get more value out of their television subscriptions when they have additional ways to watch – like through Roku. Whether it's Game of Thrones, True Blood or GIRLS, customers can indulge in more than 1,400 titles, including every episode of every season of the best HBO shows.
In addition to DirecTV, customers who subscribe to HBO through the following providers can also access the HBO GO channel on Roku:
ATT U-verse
Bright House Networks
Charter
Cox
Dish Network
Mediacom
Time Warner Cable
Verizon FiOS
Thank you DirecTV for expanding your support! If you do not see your provider listed, we encourage you to contact your provider and request that they add support for HBO GO on Roku.
Happy Streaming!