Update: unfortunately the Roku Watch won't be our newest product. Happy April Fools' Day!
At Roku, we're all about delivering the best streaming experience to your TV. But hey, why stop there?
Meet the Roku Watch®.
We know that nearly everyone loves watching TV at home on a big ol' flat screen. The Roku Watch is for the rare individuals who enjoy squinting around a teenie tiny screen or like showing off their wearable tech.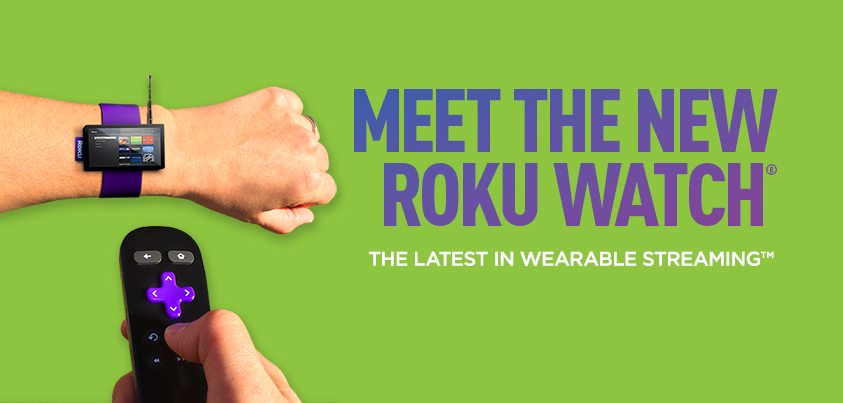 The Roku Watch is the evolution of streaming. Now your Nicolas Cage movie marathons never have to stop. It includes:
A crystal clear 1 ½ x ½ inch screen
HDTV omnidirectional antenna
A Roku Remote for easy navigation (with optional belt clip)
A customizable strap (designer straps coming soon!)
40' power cord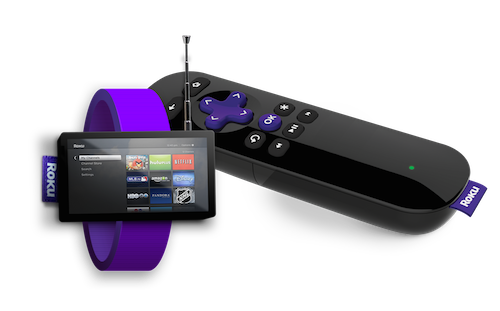 It doesn't stop there. The Roku Watch will also track your body's inactivity and grant you rewards when you hit impressive milestones.
10 inactive hours = one large pizza will automatically be delivered to your home.
25 inactive hours = after we confirm you're still healthy, we'll send Jean-Claude Van Damme to watch Bloodsport or Double Impact with you.
The Roku Watch is $199.99 and will be available on Roku.com on April 31, 2014.