It's a big day, streaming fans! One that calls for reflection on the history of streaming TV, as well as excitement for what's ahead.
With all the on-demand content that consumers now have at their fingertips, it's hard to believe that it was only six years ago today that we shipped the Roku player, the very first device to stream Netflix to the TV. I'm proud that Roku helped lead the innovation of delivering video over the Internet straight to the living room's big screen, forever changing how people consume entertainment.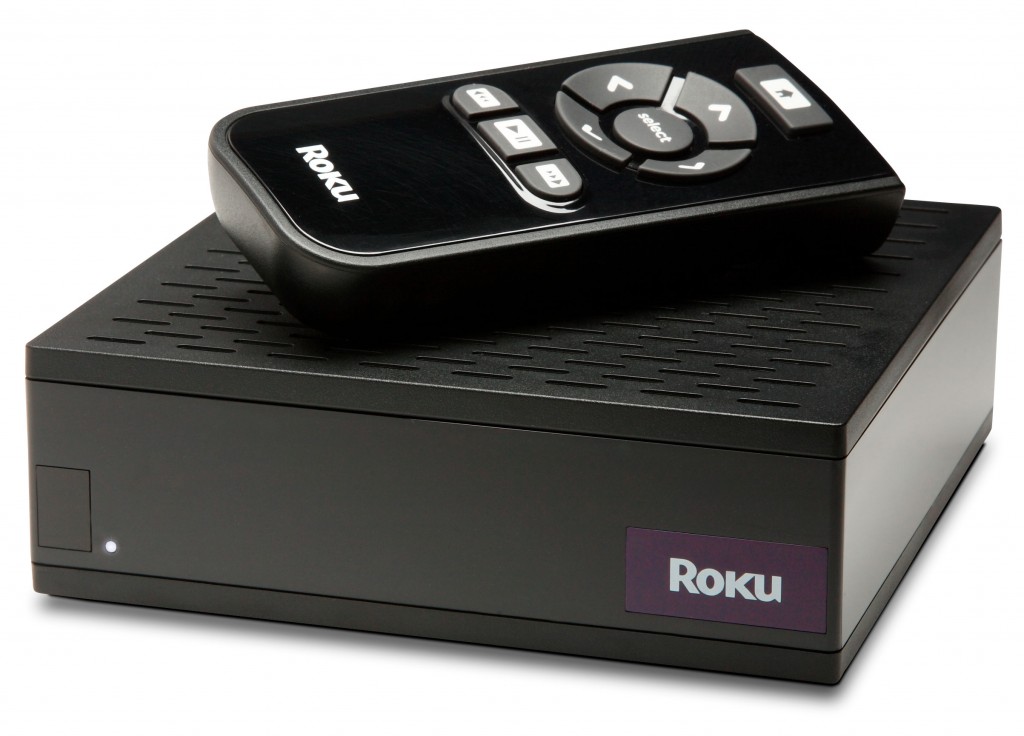 We're receiving a great honor for Roku's influence on TV culture – Saratoga Mayor Emily Lo will today bestow the proclamation of Streaming Day at our headquarters – and we want to invite consumers everywhere to celebrate National Streaming Day with us! Thanks to you and our shared love of streaming, we've advanced streaming entertainment to where it is today.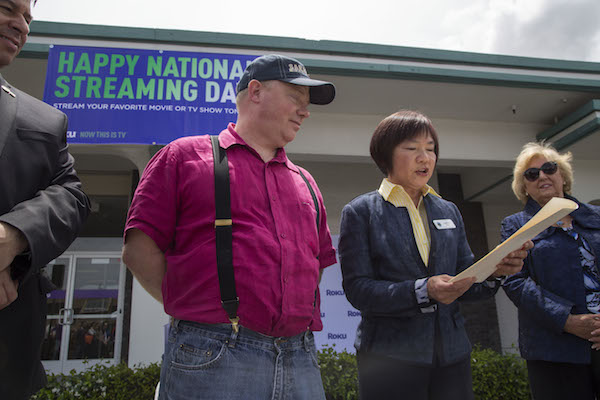 Image courtesy of Marina Swanson
We now benefit from more entertainment choice than ever before while content creators big and small can bring their entertainment to the TV using the open Internet. While we continue to forge ahead to the future of TV where everything will be streamed, let's take a moment and look back at key streaming TV milestones so far:
Now 42 million households have a TV connected to the Internet1
Once the size of a placemat, the set-top box is now a tiny stick
"Binging," and "spoiler alert" are established words in the TV viewing vernacular
Original series created just for streaming paved the way for a new model of production and distribution with full series releases, and created Emmy award-winning programs along the way
Favorite TV shows from the past including Veronica Mars, Arrested Development and 24 now get a second life in the new TV economy
TV is more popular than ever with heavy streamers watching an average of seven hours per day2
Now let's celebrate National Streaming Day and keep the momentum going! Take a moment and stream your favorite entertainment today, and get in on the conversation with the hashtag #nationalstreamingday. Also, check out our Facebook page for a chance to win a Roku 3 today.
Those who don't yet have a Roku player can buy one today and receive a $10 rebate by visiting roku.com/nationalstreamingday.
Stream on!
1 NPD Connected Home Report
2 Roku data