It's another long bank holiday weekend, and as it's the last one for a while, so make the most of it and get streaming! To help you decide what to watch we've put together some suggestions for you.
What do you plan to watch? Let us know in the comments section below.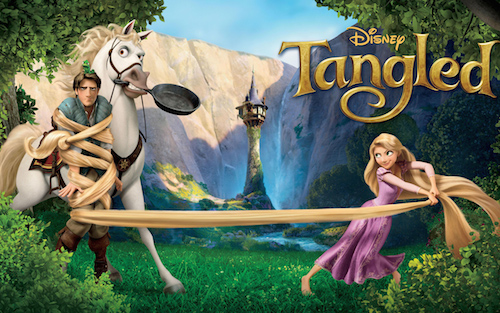 Tangled (Movie) – One for the kids, Disney takes on the classic Grimm Brothers story of Rapunzel, a long-locked beauty imprisoned in a secluded tower by evil hag Mother Gothel. Watch it now on Netflix.
Scrubs (Series) – New episodes of this long running series have been added to Netflix. A young attending physician and his fellow doctors practice mischief and medicine while learning life lessons at the Sacred Heart teaching hospital.
The Wolf of Wall Street (Movie) – Just released on Sky Store Leonardo DiCaprio re-teams with director Martin Scorsese to play real-life Wall Street shark Jordan Belfort, the notorious stockbroker whose 1990s securities scam fleeced millions off his victims. Recruiting salesman Donnie Azoff (Jonah Hill) plus an assortment of dope dealers, he revels in the low life. Scorsese is firmly back on form in a high comedy saga that makes Wall Street's Gordon Gekko look like a provincial bank manager.
Prisoners (Movie) – HALF PRICE. There's not long left to watch this thriller and for the last few days it is available to rent for half price on Sky Store. Thanksgiving for the Dover and Birch families turns into a nightmare when their six-year-old daughters go missing while playing in the street. The prime suspect is a damaged man with the intelligence of a 10-year-old. However, when investigating detective Loki draws a blank, the frantic father Keller Dover takes the law into his own hands.
UEFA Champions League Final (Sports) – Get a Sky Sports Day Pass this Saturday (24th) on Now TV and watch Athletico Madrid take on Real Madrid from 6pm.
The Internship (Movie) – The digital age means redundancy for old school, motor-mouthed salesmen Billy and Nick (Vince Vaughn and Owen Wilson). Out of touch and out of work but desperate to show they're not obsolete, they talk their way into an internship at internet giant Google. Stream it now on Now TV.
Youngers (Series) – Original comedy drama series set in south-east London following a group of friends trying to negotiate their way through teenage life in a world that's more about swagger than straight A's. Find the second series on 4oD.
In The Flesh (Series) – This BAFTA award winning BBC drama's second series is on BBC iPlayer now. After a zombie uprising, treated zombies are rehabilitated back into society.
BBC Sport – Finally, check out one of our newest channels. Added just this week, BBC Sport will bring you the latest live sports coverage, plus extended videos and 24 hour news. All in time for the World Cup 2014.
A Golden Oldie:
Billy Madison (Movie) – Adam Sandler at his best back in 1995 is Billy Madison. Billy stands to inherit a fortune when his father retires. But before that happens, Billy has to go back to school — all the way back. Catch this classic on Netflix.