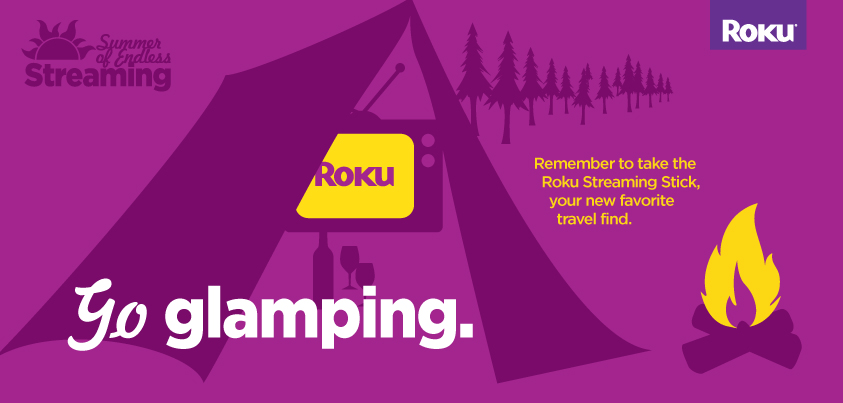 We've all been there. You're on vacation and excited to catch up on your favorite TV shows, but the TV set up is less than ideal – just bad DVDs or even worse…VHS tapes! Stay entertained on vacation, pack up your Roku player and enjoy Netflix, Hulu, Pandora and all your favorite channels.
It's easier than ever to travel with your Roku player. Here's how you can take your most entertaining travel buddy with you on the road!
First off, Roku players are smaller than ever. Our Roku Streaming Stick is so tiny it will fit in your toiletry bag. Our other players are also very small – just the size of a hockey puck.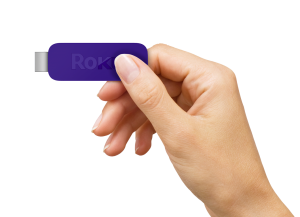 Next, ensure you'll have sufficient Internet bandwidth where you're going.
Staying with a friend or at a vacation rental?
These days some vacation rentals like Airbnb or VRBO offer complimentary WiFi, but be sure to ask! Don't forget to find out what type of TV will be available as well. If you have a Roku 3 or Roku Streaming Stick, you'll need a TV with an HDMI port. Roku 1 and Roku 2 can connect via composite AV cables (the red/white/yellow cables).
Staying at a hotel?
Some hotels offer free Wi-Fi and it's just a matter of plugging in your Roku and connecting to the wireless network. Others, however, require authentication using an Internet browser beyond a password – like your room number and name, etc. To do this, learn more about our Hotel and Dorm Connect feature.
If your destination doesn't offer Internet access, here are some options:
The best and most reliable option is a MiFI/WiFi hotspot
Tether from your mobile device (check if you have this option enabled through your mobile carrier), to create a WiFi hotspot. Data charges may apply – again, check with your mobile carrier
Your travel checklist:
Your Roku player and accessories

Roku remote
All the essential cables and cords: HDMI, power adapter, Ethernet, composite cables (on Roku 1 and Roku 2)
Have a Roku 2 or Roku 3? Bring your headphones!
Don't forget comfy pants (known to enhance the entertainment experience)
Do you travel with your Roku player? We'd love to hear your travel tips!