Today, I'm happy to share that we're rolling out a beta release of a new screen mirroring feature for a select number of Windows 8.1 and Android devices. Available to customers around the world, screen mirroring is a quick, easy way to mirror videos, apps, web sites, and more from your mobile device to a TV via your Roku 3, Roku 2 (4210) or Roku Streaming Stick (HDMI® Version).
Screen mirroring is one of the simplest ways to share any type of content with those around you, and you won't need additional apps or software. All you'll need is a compatible device with mirroring capabilities. Once you turn on mirroring for your phone, tablet or laptop, you can pair with your compatible Roku player and whatever you see on your mobile device is exactly what will be displayed on your TV.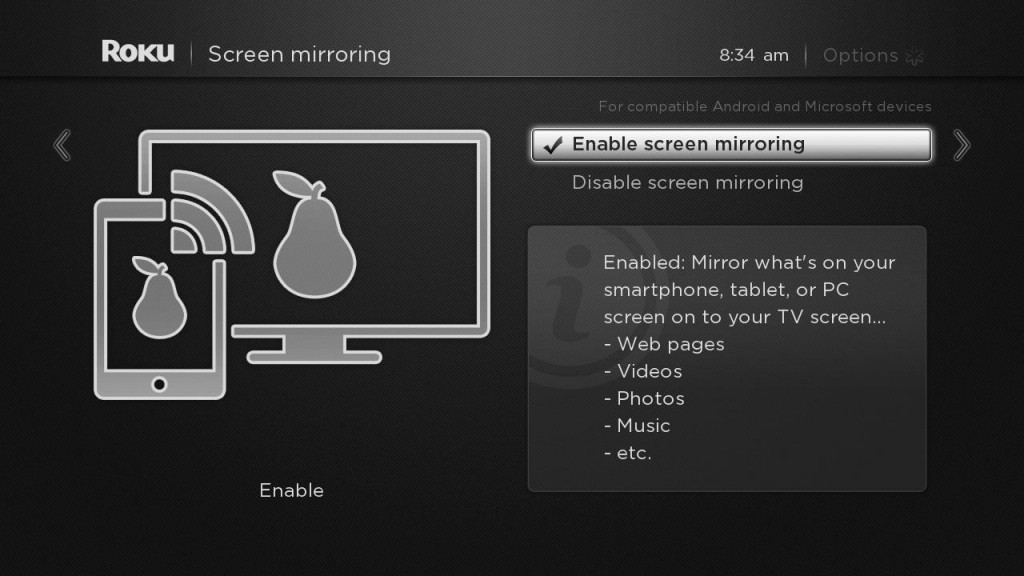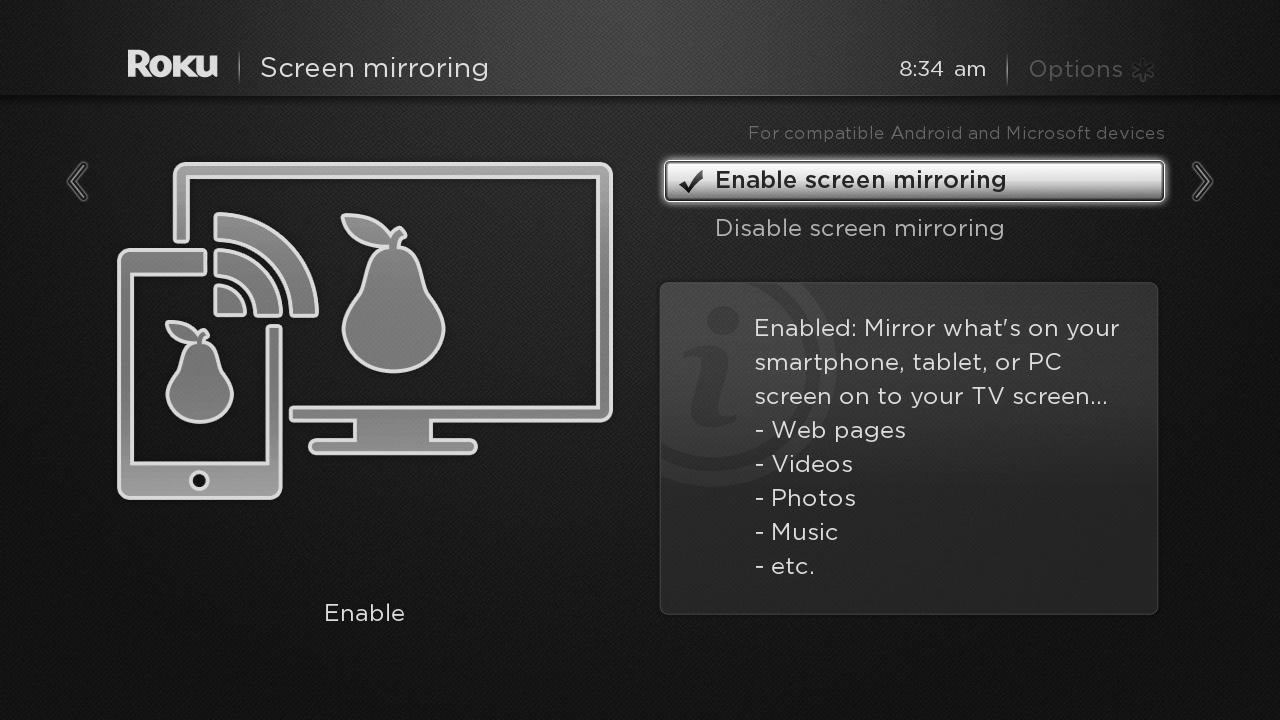 My family has already found many ways to use screen mirroring around our house. In the past few days, my kids have shown me their homework assignments, played funny videos from Facebook, and made the visuals of the games they play huge by mirroring content on our TV screen. Perhaps the coolest example so far was when my son showed me a new app he's using to compose his own music and we were able to view it together on the TV.
We've even found some great uses for screen mirroring around the Roku office by quickly displaying presentations and emails from a mobile device onto the TVs in our conference rooms.
Screen mirroring is the latest in a variety of ways we have made it easy for Roku customers to connect their mobile devices with their TVs in fun and exciting ways. The Play On Roku feature within the Roku mobile app makes it easy to send music, photos and videos saved on your smartphone or tablet to your TV through any Roku player. In addition, you can use the mobile apps from Netflix and YouTube to browse and then launch videos from your smartphone or tablet straight to your TV with the Roku 3 and Roku Streaming Stick.
The beta release of our new screen mirroring feature will begin to roll out to Roku customers today and we expect it to be available to all customers within the next few weeks.
Screen mirroring brings a whole new way to enjoy any type of content through your Roku player and we think you'll love being able to bring your small screens to life on the big screen.
You can click here for more information on the screen mirroring feature and a list of supported devices.
Happy mirroring!