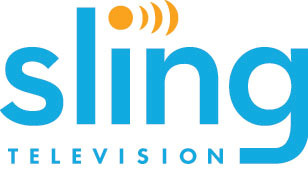 Last month DISH introduced Sling TV, a live, over-the-top television service. You may have seen the buzz and accolades from CES and recent reviews from the Wall Street Journal, The Verge and Yahoo! Tech, just to name a few. Over the past few weeks, Sling TV reviewers have had the chance to test the new TV service on a variety of devices, including Roku 3 streaming players.
Well, streamers, the wait is over! Sling TV is available on all *current-generation Roku players and Roku TV models. Find instructions on how to install Sling TV on your Roku player or Roku TV on the Sling website.
If you need a Sling TV refresher, for $20 per month (no commitment or annual contract required), subscribers will get access to the "Best of Live TV" core package, which includes top sports, lifestyle, family and news networks—ESPN, ESPN2, TNT, TBS, Food Network, HGTV, Travel Channel, Adult Swim, Cartoon Network, ABC Family, Disney Channel, CNN, El Rey and Galavision—all delivered directly through Sling TV on the Roku platform. This package additionally features access to WatchESPN and an array of Video-On-Demand entertainment.
In addition to live channels and VOD options, Sling TV customers have access to content from Maker Studios, one of the largest online content networks. Available now is a Maker playlist featuring short-form videos from Maker's vast library of content. Videos will be refreshed consistently to maintain new content.
You can expect Maker's Polaris+ channel, featuring long-form original programming, to launch soon exclusively on Sling TV. Polaris+ is an extension of Maker's existing Polaris brand, the no. 1 online gaming network, and will be included in Sling TV's "Best of Live TV" core package at no additional cost.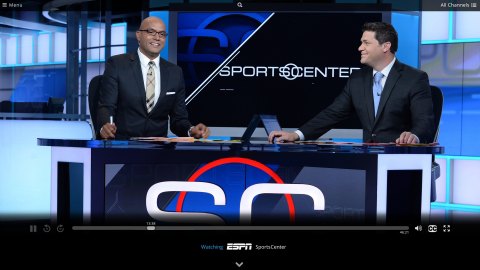 Looking for more channel customization? Sling TV offers add-on packs to access additional programming at only $5 per month. If you want more channels for children, check out the "Kids Extra" pack, which includes Disney Junior, Disney XD, Boomerang, Baby TV and Duck TV. Or, if you're looking for more news channels, subscribe to the "News & Info Extra" pack to get access to HLN, Cooking Channel, DIY and Bloomberg TV. Sports fans will love the "Sports Extra" pack, which includes SEC Network, ESPNEWS, ESPNU, Universal Sports, Univision Deportes, beIN Sports, and college sports live cut-in and highlights networks ESPN Buzzer Beater, ESPN Bases Loaded and ESPN Goal Line. With this collection of programming, customers can watch live basketball, baseball and football, plus La Liga soccer with Real Madrid and FC Barcelona.
Sling TV also announced the addition of Univision entertainment, news and sports content, as well as content from AMC Networks, and the service expects to expand its core package, VOD content, online video and add-on packs throughout 2015. We'll definitely update you here on the blog with any news on these additions.
Happy streaming!
*Current generation players include models LT 2400 and later – Roku LT (2400), Roku LT (2450), Roku HD (2500), Roku 2 HD (3000), Roku 2 XD (3050), Roku 2 XS (3100), Roku Streaming Stick, HDMI (3500), Roku LT (2700), Roku 1 (2710), Roku 2 (2720), Roku 3 (4200) 40″ H4 Series Hisense € RokuTV 40H4 (48″ 50″ and 55″ variants are available as well) TCL Roku TV 32S4610R, TCL 40FS4610R 40-Inch 1080p Smart LED TV (Roku TV), TCL 48FS4610R 48-Inch 1080p Smart LED TV (Roku TV), TCL 55FS4610R 55-Inch 1080p Smart LED TV (Roku TV)