While there's no shortage of dating services – from OkCupid and Coffee Meets Bagel to FarmersOnly.com and Cycling Singles – new research shows that potential mates should put much more emphasis on entertainment compatibility as it's a critical ingredient for long-lasting love.
Enter Roku Rendezvous! The first dating channel where single streamers can scroll through profiles of others streamers to find that special someone worth sharing the remote with. To determine a prospective partner's compatibility, Roku Rendezvous uses a super-secret, proprietary Roku algorithm developed after analyzing the billons of hours Roku customers have spent streaming entertainment from the 2000+ channels on the Roku platform.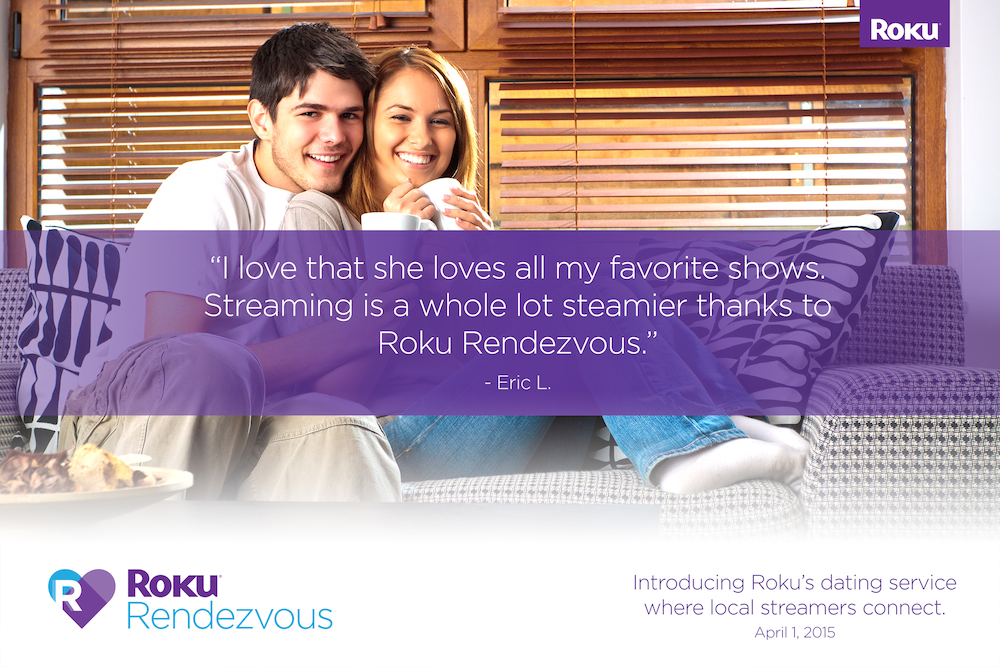 Roku's extensive research honed Roku Rendezvous to 99.99% accuracy and found:
101% of streamers surveyed say similar passions in TV shows underpin a strong relationship. Genre preferences are now akin to zodiac signs when seeking romantic connections. For example, sitcom fans are found to be well-matched with reality enthusiasts and drama fans are more likely to have chemistry with period piece buffs.
87% said entertainment habits and etiquette also play a big factor. People must take into account whether things like watching ahead without a partner or chit-chat during a movie are acceptable when finding a match.
65% reported one or more past relationships ended due to opposing tastes/opinions in entertainment. Spoiler alert: divorces that cite irreconcilable entertainment differences are on a sharp rise.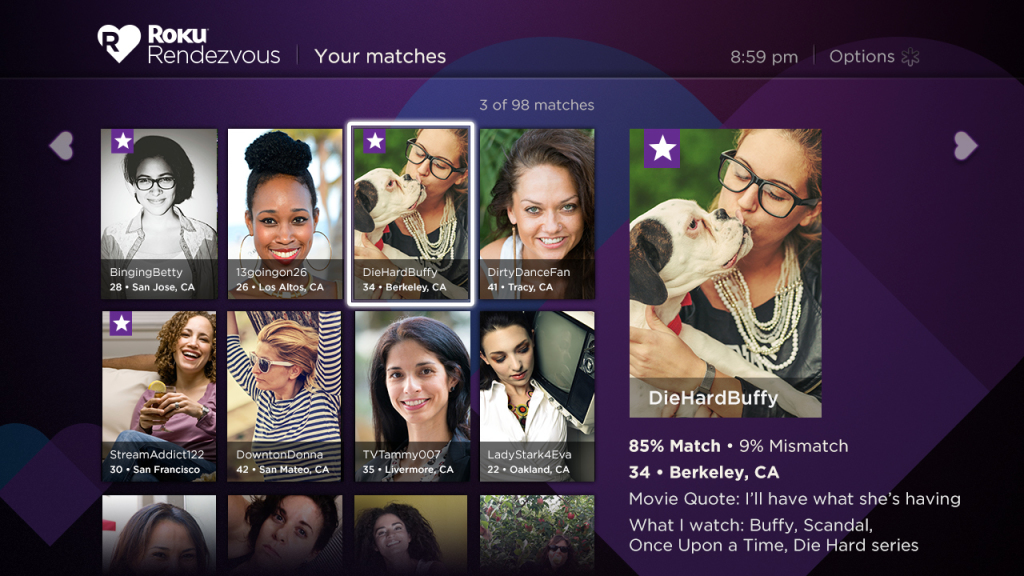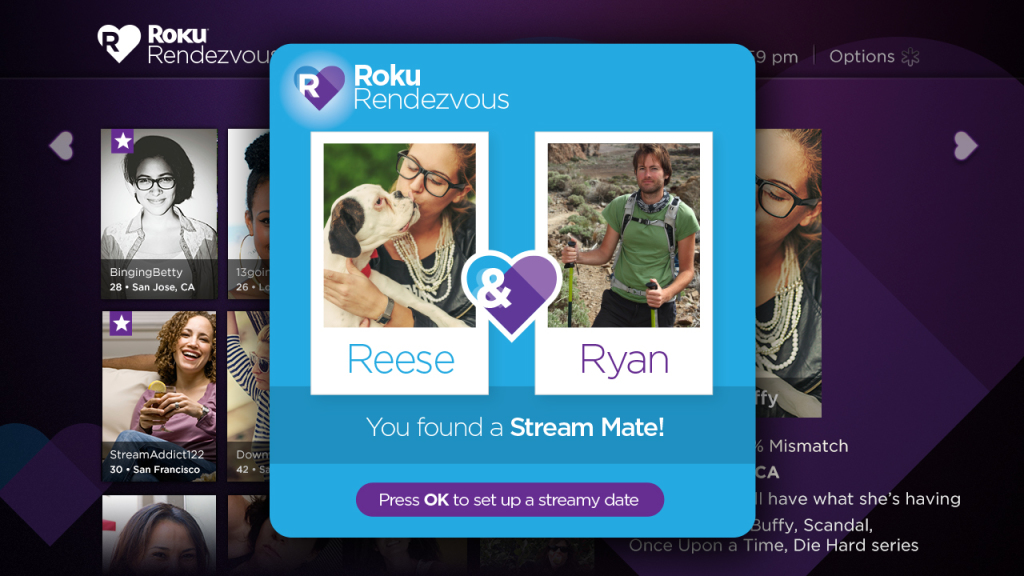 Ever since we launched the first Roku remote with a headphone jack for private listening (and prevented conflict over loud late-night viewing), we knew that the streaming revolution is central to budding and happy relationships. Now, on April 1, we are sparking relationships with Roku Rendezvous!
We encourage you to spread the word – and love – on Facebook and Twitter with the hashtag #RokuRendezvous. Share your own streaming love story, entertainment criteria or what you consider bad streaming etiquette that are relationship deal breakers.
[UPDATE: you caught us, happy April Fools'!]