In April we launched a number of new search and discovery features in the U.S., UK and Canada, including a first of its kind feature called the Roku Feed. Now that the feature is available for our customers using current generation Roku players and Roku TV models, I thought I would take a little time to explain how to get started building out the Roku Feed to personalize your Roku experience.
As a brief refresher, the Roku Feed lets you "Follow" entertainment you're personally interested in. The first feature we launched as part of the Roku Feed is called Movies Coming Soon. This feature displays movies that are still in theaters or too new to be available for streaming on the Roku platform and allows you to follow those titles. When a movie you've chosen to follow using the Roku Feed is available for streaming from a service such as Amazon Instant Video, VUDU (in the U.S.) or others, or decreases in price, you'll receive an automatic update in the My Feed section of your Roku home screen.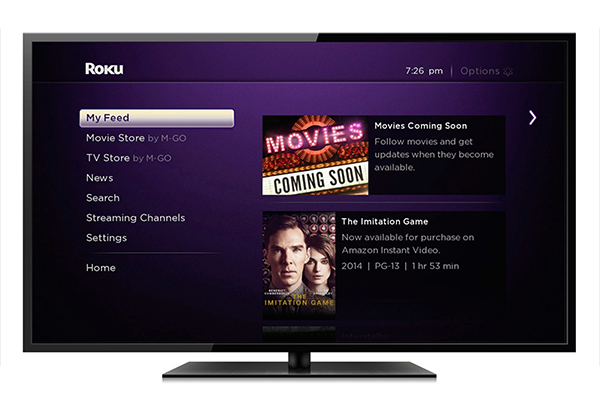 Below is an overview of how to get started with the Roku Feed on your Roku player or Roku TV model in the U.S., UK or Canada. Note: you must have software release 6.2 or higher, available on current-generation Roku players and Roku TV models.
First, select My Feed from your Roku home screen. Watch the "What is My Feed?" video to learn more about this feature or click on Movies Coming Soon to browse a wide selection of movies that are still in theaters and/or not yet available to watch on the Roku platform.
To follow a movie, simply select a movie and click the "OK" button on your remote.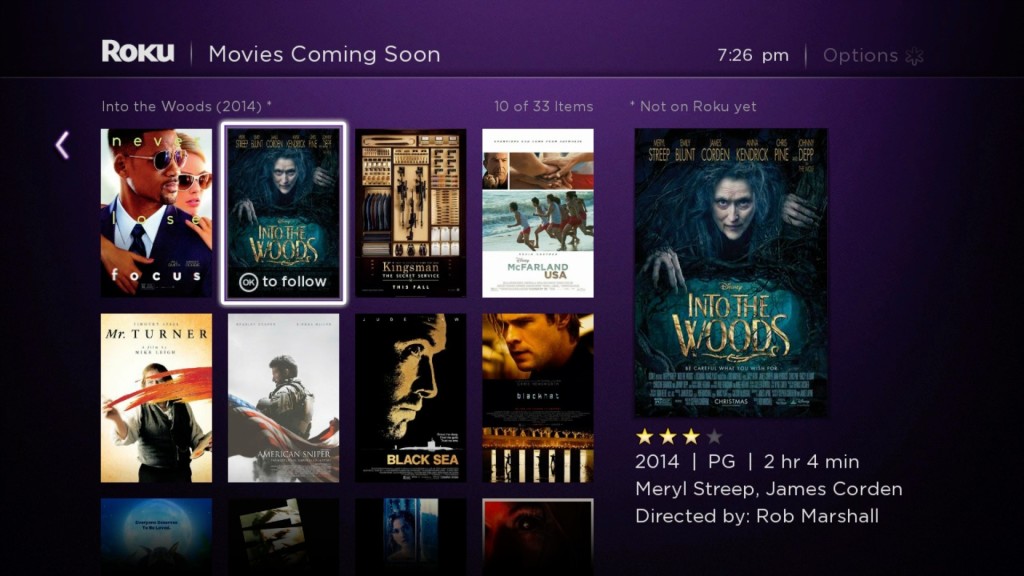 You will be prompted to confirm that you want to follow. Simply click "OK" again to confirm, or you may view a description of the movie or close the window to cancel the follow action.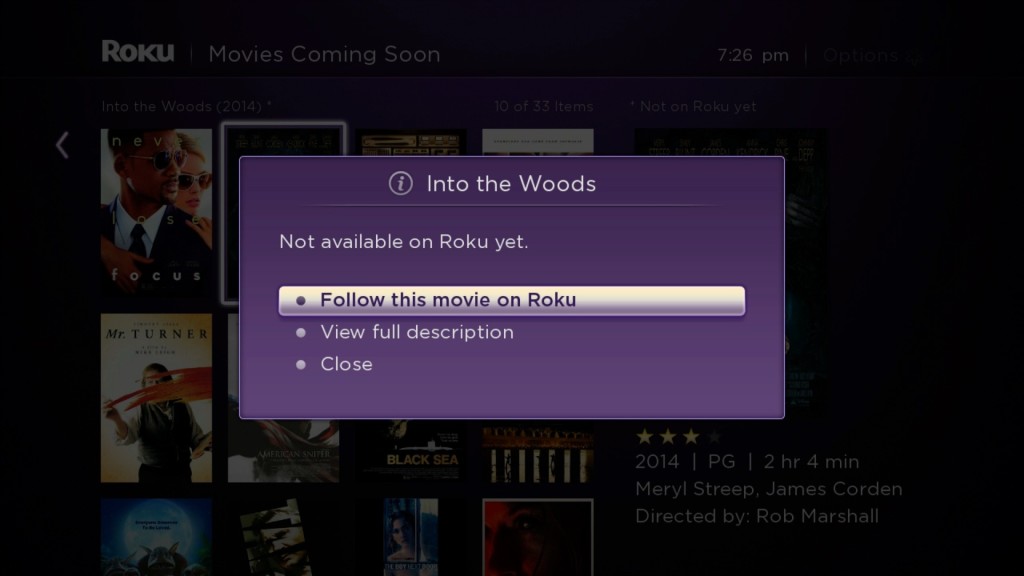 Once you confirm to "Follow this movie on Roku" you will return to Movies Coming Soon where you can follow as many titles as you like.
Check My Feed regularly. You will receive updates whenever:
A movie you're following becomes available on one or many top streaming channels
If the movie becomes available on more than one channel in the same day, the update will inform you that it is available on multiple channels
The price of a movie you follow is reduced on any streaming channel:

Decrease in price within purchase or rental options
Change from paid to "Free with subscription"
Change from paid or subscription to "Free"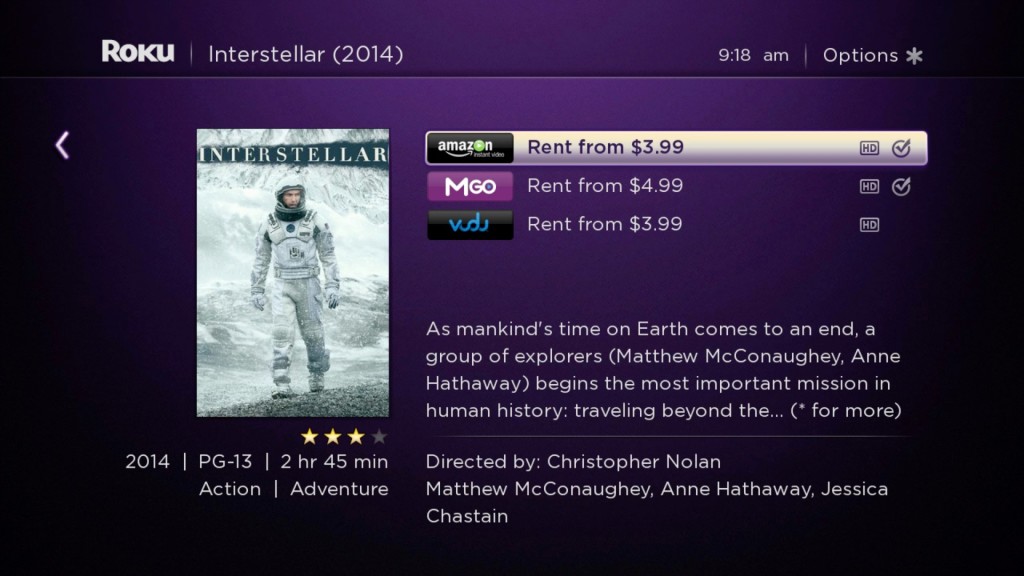 You may, at any time, "unfollow" any previously followed movie. To do this, go to My Feed and select the Update for the movie you wish to unfollow, and select the "Unfollow this movie" option. All updates within My Feed will be removed and you will no longer receive new updates for that movie.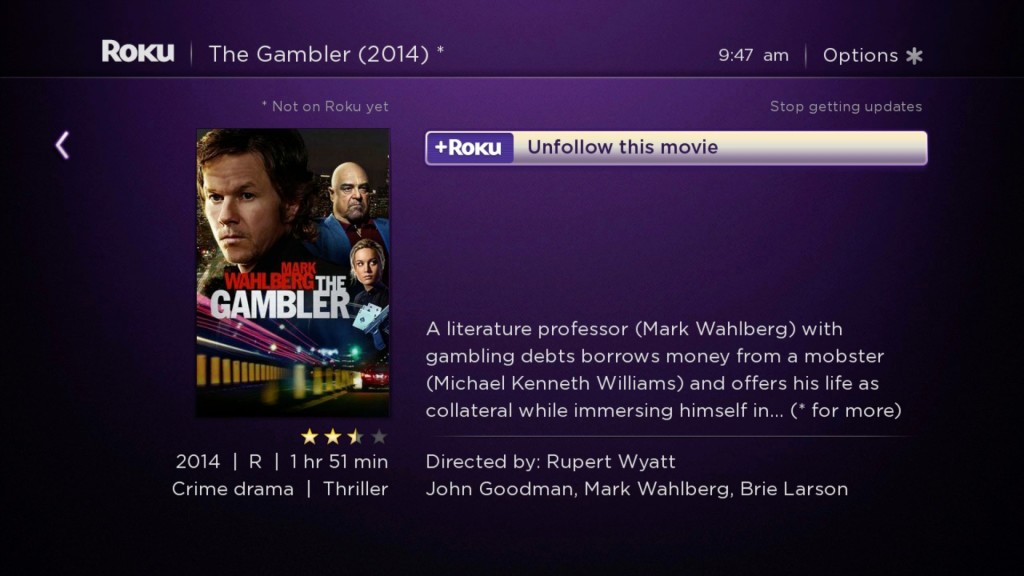 Access to the Roku Feed is also available through the Roku mobile app for Android and iOS. This allows you to view My Feed and follow new movies right from your mobile device. You can learn more about that, as well as using voice search through the Roku mobile app, here.
We hope you enjoy the Roku Feed and look forward to your feedback!
Stream on!