It's a New Year and there's no better time for a fresh start – especially when it comes to the streaming entertainment you want for 2016. You've probably already set some New Year's resolutions – maybe you're hoping to work out more or eat healthier, which we can help you achieve! Well, my personal resolution is to be smarter at finding ways to save my hard earned money. And that's when I began to explore the hundreds of FREE channels Roku has to offer to keep me entertained without putting a dent in my pocketbook.
Here are some of my favorite free channels, including some recently added gems from the Roku Channel Store. I'm sure I missed some great channels, so let me know your favorite free finds in the comments below!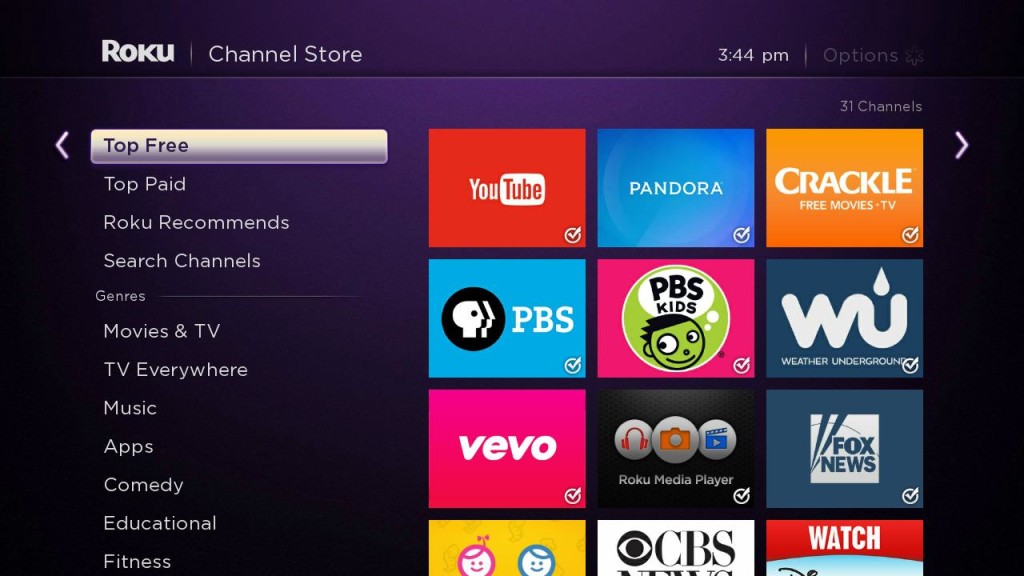 Free channels for movies & TV shows:
Free news channels:
Free channels for kids:
Free channels for music:
Other must-add free channels:
And don't forget, there are plenty of free trial opportunities for our channels that require subscriptions too!
Happy Streaming New Year!
Facebook | Twitter | Instagram | YouTube | Subscribe to Roku blog