One of my favorite features of the Roku platform is Roku Search, which allows users to find great movies and TV shows to stream, and orders results without favoring content from one streaming channel over another. But Roku Search can do so much more – in fact, in talking to customers, they're often surprised by the many things they can do with Roku Search.
In that spirit, here are five things you can do with Roku Search that you might not have realized.
1. Conduct a voice search through the Roku mobile app
Some Roku devices (see here for which models) come with an enhanced remote, which features a button to activate voice search. If you don't have one of the devices above, you're not out of luck! Voice search is available through the Roku mobile app for Android and iOS, bringing the fun of voice search to any search-enabled Roku device in the US, UK, Ireland and Canada.
The Roku mobile app is available for free on the App Store and Google Play. Once installed, users can speak into their smartphones and instantly pull up actors, directors, movies, TV shows, and current events in a rich, content-first browse experience. After a few taps on your smartphone, you'll be streaming the movie, TV show episode or news clip on your big screen.
2. Stay up-to-date on current events
Speaking of current events, Roku Search now incorporates nearly one dozen news channels including CNNgo, Newsy, Yahoo and AOL On. This means that you can search for specific topics such as sporting events like the Olympics, world events like BRExit, or the latest celebrity gossip. We search over 2,500 current event videos a week so you're bound to find something you like. The best part is most of these videos are available to stream for free!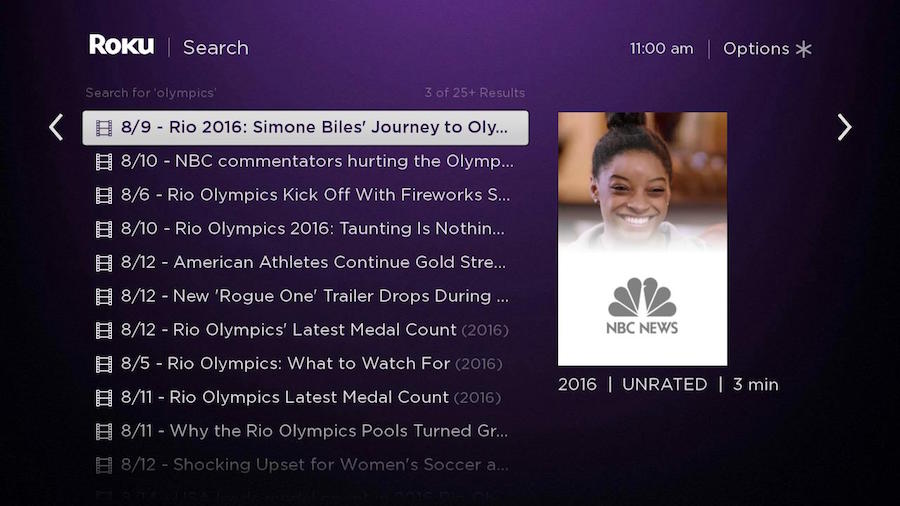 3. Search and follow your favorite actors, directors, movies and TV shows
Love all things Ryan Reynolds, Jennifer Lawrence or JJ Abrams? Conduct a Roku Search and find where their movies and TV shows are available to stream. Take it one step further and follow Ryan Reynolds to be notified as soon as one of his new movies becomes available on the Roku platform. Notifications show up on the main menu under the "My Feed" menu item. Never miss your favorite actor or director's entertainment again!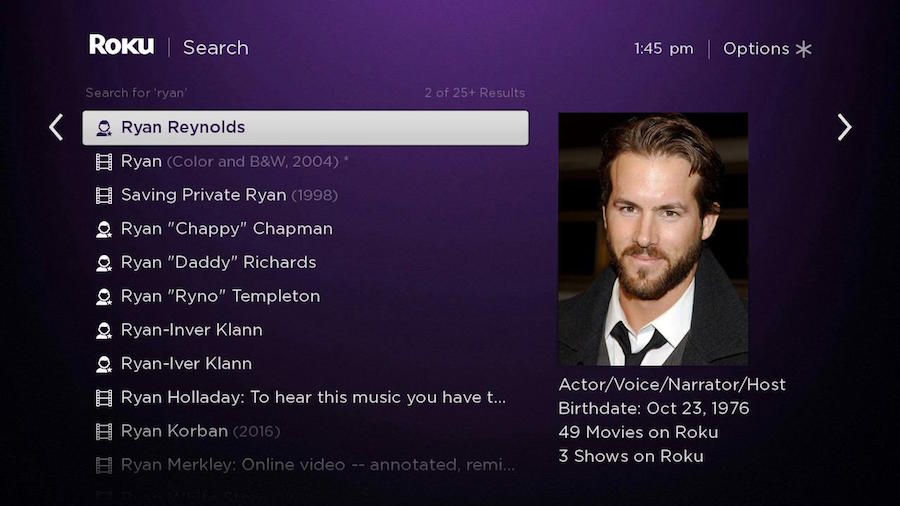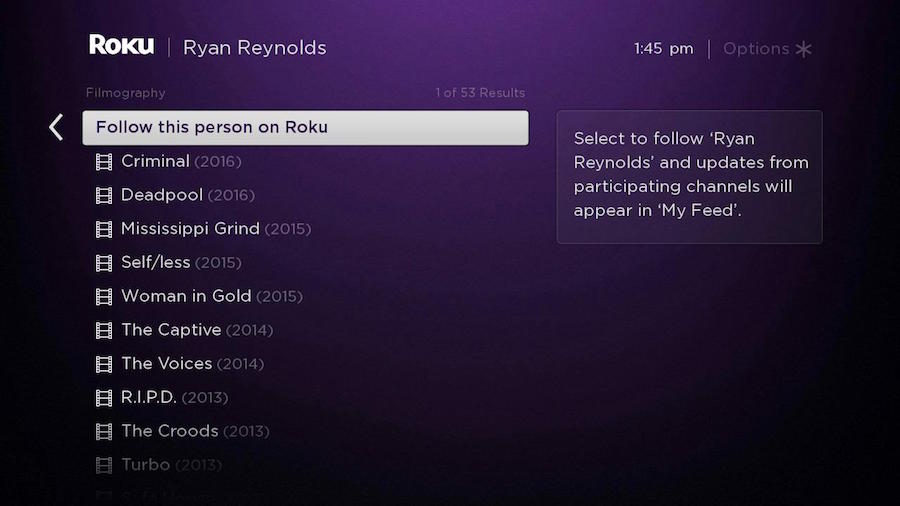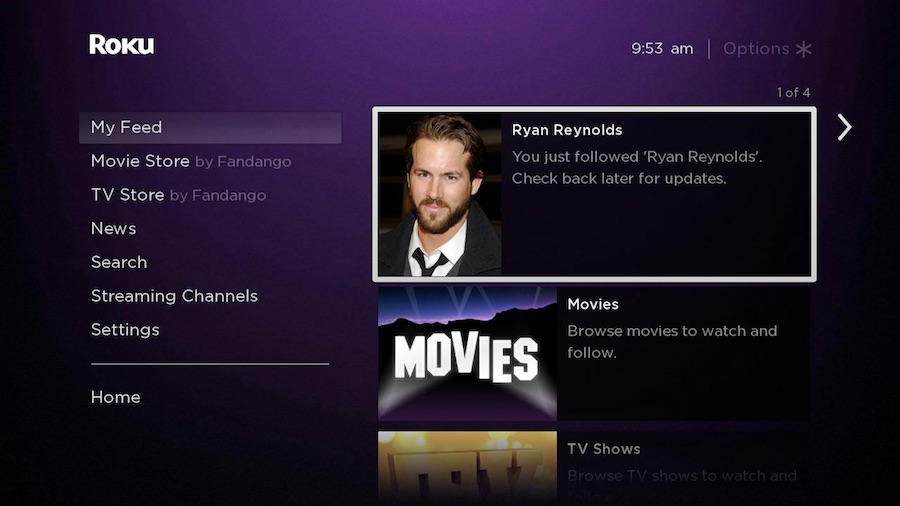 4. Watch today's news 
Looking for the latest news headlines? Simply type in or say the numerical value for the month and day and get all of the day's headlines.
For example, enter today's date ("817") and see all of the headlines across our many news partners, which include Bloomberg TV, CBS News, Fox News, NBC News, and Wall Street Journal Live.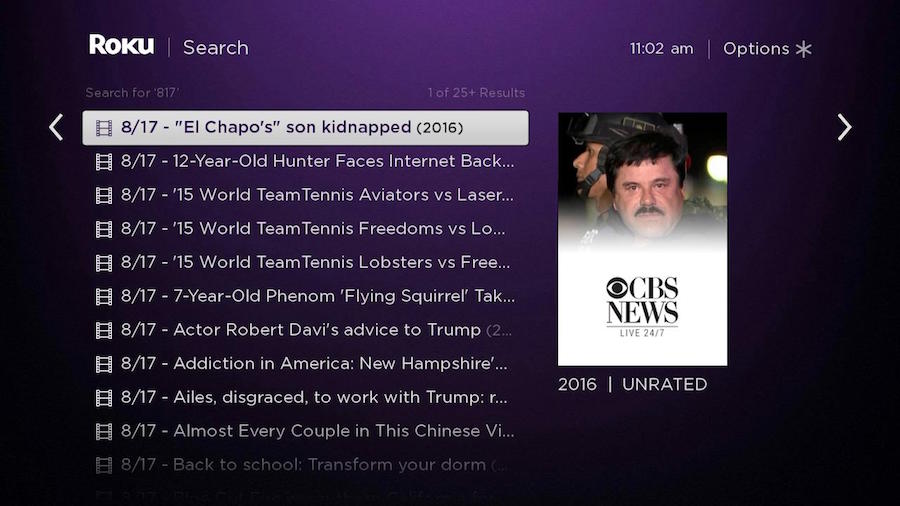 5. Find stand-up comedy specials
With the addition of content from Comedy Dynamics and Vimeo to Roku Search, users can tap into more than one hundred stand-up comedy specials, many available for free. Give it a try! Search for your favorite comedian's name and browse the results to find the comedy special of your choice.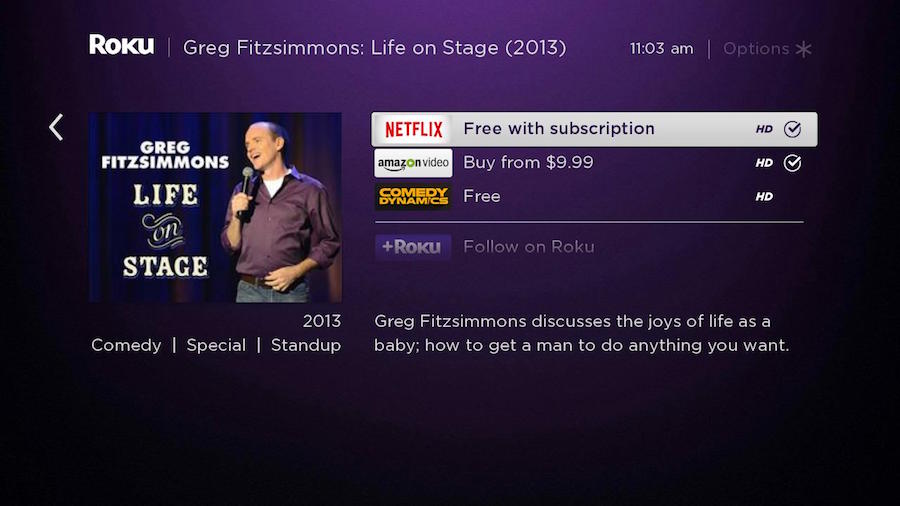 With over 3,000 channels to choose from it's often hard to decide what to watch on your Roku device. Roku Search gives you a bird's-eye view of everything the platform has to offer, including where to watch it and how much it costs. By following the entertainment you love on Roku Feed, we'll continue to do the searching for you, pushing you notifications when it's available to stream.
Hopefully you found these tips and tricks useful! Please let us know in the comments section. Happy searching everyone!
Facebook | Twitter | Instagram | YouTube | Subscribe to Roku blog