We chat with different types of Roku customers every day – some cord cutters who strictly stream, others who have cable, and many cord shavers who fall somewhere in between. To share his perspective and expertise on cord cutting, we've invited Chris Brantner for a guest blog post. Please help us welcome Chris to the Roku Blog!
As any good cord cutter knows, an excellent streaming device is an absolute must. Roku streaming devices are some of the best on the market, as they are not only small and incredibly easy to use, but they allow users access to a ton of content at the touch of a button.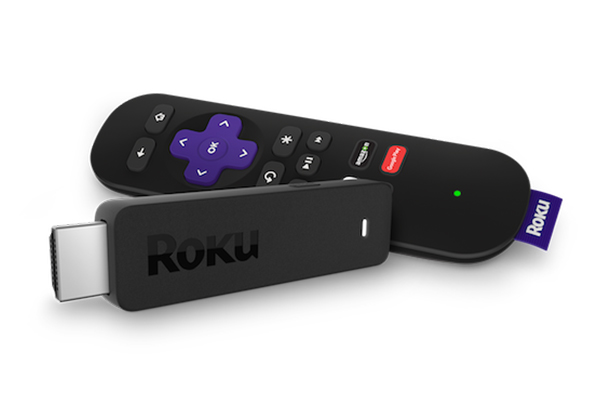 Not to mention, they're streaming service agnostic, which means just about every streaming service out there can be found on the Roku platform (which can't always be said for other streaming devices).
But the truth is that a Roku device is only half of the cord cutting puzzle. The other part? The antenna.
While you might think the TV antenna seems like a relic of a less advanced, bygone era, the antenna has evolved into a much sleeker, more powerful tool than ever, which is why we include it as an integral step in our cord cutting plan at CutCableToday.com. Gone are the days of ugly rabbit ears wrapped with foil. Now you can get antennas that will capture uncompressed HD TV, and look good while doing it!
Thanks to Roku, I've been watching my antenna content through a new 4K TCL Roku TV. The shortcut on the Roku TV home screen makes it easy to access the antenna – no more switching inputs!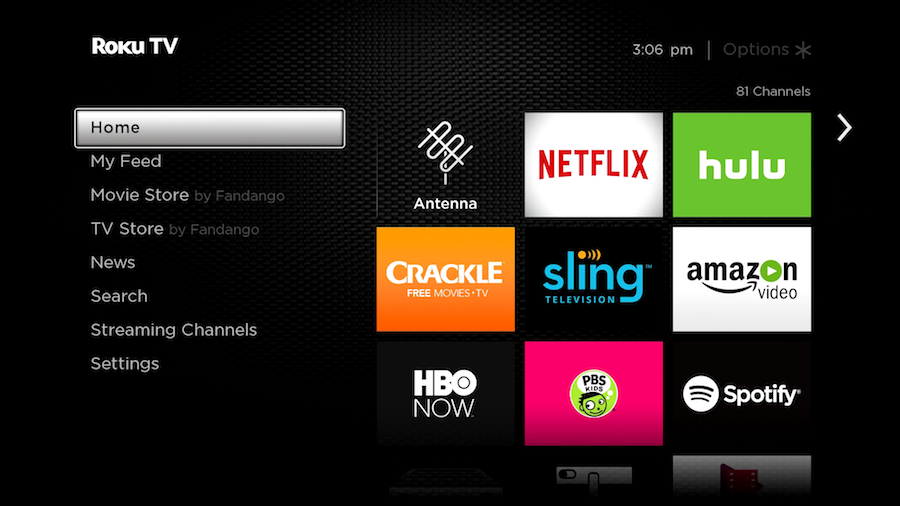 What Content Can You Get Over-The-Air?
Today's antennas can pull in broadcasts from over 50 miles away, depending on which model you choose. Generally speaking, you'll be able to receive broadcasts from all of the major networks like ABC, CBS, FOX, NBC, and PBS. This means that you'll be able to watch your local news and the majority of the top-rated primetime TV shows. Oh, and you can also use it to watch the NFL free, which is pretty important with the regular season about to begin.
I know what you're saying… "But there are news channels available on my Roku device!" And that's true. The NewsON channel, for example, can give you live local news. But a TV antenna will give you access to other versions of local news, so you can take your pick.
Of course the actual number of stations you're likely to receive can vary depending on your distance from TV transmission towers. That being said, someone who lives in a metro area can often expect to receive more channels than someone who is in a more rural location.
Regardless of where you live, an online tool like TVFool will tell you what channels you are likely to receive with an antenna. It's super easy to use–just pop in your details and let it do its thing.
What Types of Antennas Are There?
Choosing an antenna can be difficult because there are so many on the market today. But almost all of them can be broken down into two types, indoor and outdoor.
Indoor antennas are generally best suited for people who live within a 30-mile radius of a television broadcast tower. Flat antennas like the Mohu Leaf or the ReLeaf (Mohu's newest offering made from recycled cable boxes) are some of the most popular models. For other options, I suggest you check out Antennas Direct or Winegard.
Outdoor antennas are usually the best choice for people who live 50+ miles away from broadcast towers. Some of these antennas have to be mounted to the roof in order to get the most out of them, but they are easy to install and designed to be aesthetically pleasing. Don't want to climb up on your roof? Then research an antenna installer in your area.
A few tips to keep in mind if you install your own antenna:
If it's an indoor antenna, try to get it in a window for fewer obstructions
The higher you can place it, the better
Stay away from metal as it can interfere with your signal
Test in multiple locations for optimal placement
Just keep in mind that reception depends on a variety of factors, so it's best that you do your homework to choose the best antenna type for your situation.
What About Recording Over-the-Air TV?
One of the biggest draws of the cable companies is they offer DVRs, allowing you to record content to watch when it is convenient for you.
Many people believe that if they cut the cord, they'll have to give up their recording capabilities. But this simply isn't the case. The truth is that there are a number of different over-the-air (OTA) DVRs available.
When using a Roku device, your best bet is to go with the Tablo DVR. Tablo is an OTA DVR that not only records programming from your TV antenna, but uses your home Wi-Fi network to stream your recordings to virtually any device. Simply add the Tablo channel to your Roku player or Roku TV, and stream your recordings to any connected TV.
The Tablo also comes with an additional benefit… it creates a cable-like guide for all the channels you receive from your antenna. No more guessing what will come on what channel.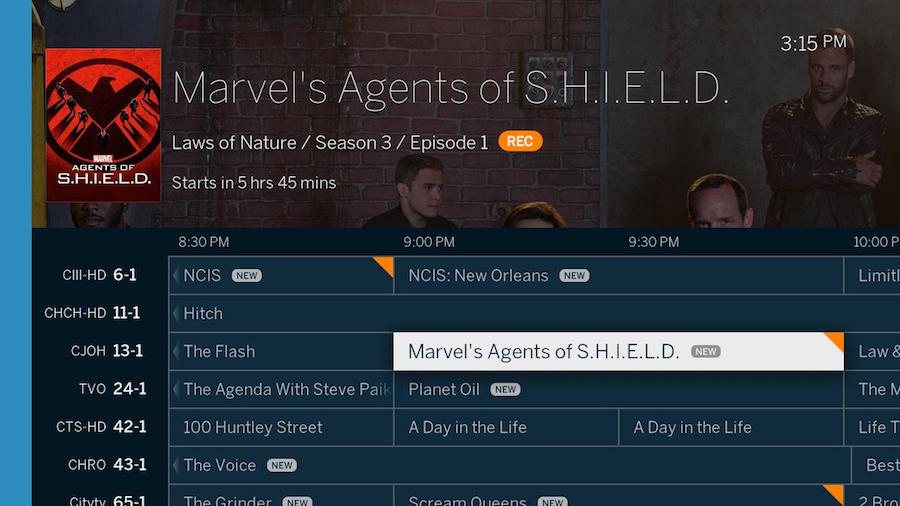 Roku + Antenna + OTA DVR = The Complete Cord Cutting Setup
There you have it. Get an antenna to watch local live TV. Couple it with a Tablo to record. Then stream it to your TV through your Roku player or Roku TV. If you're looking to cut the cord, this is as good as it gets!
Facebook | Twitter | Instagram | YouTube | Subscribe to Roku blog