Your go-to sources for music and pop culture news are now streaming! Starting today the Rolling Stone and Us Weekly streaming channels are available FREE on the Roku platform in the U.S.
In addition, Above Average, Baeble Music, Comedy Dynamics, Cracked, FailArmy, Great Big Story, Mashable, Super Deluxe, UPROXX and XLTV by XLrator Media are also now available. These channels have been built using our newly announced Roku Direct Publisher solution which lets content creators launch a channel very quickly. Learn more about getting started with Roku Direct Publisher.
The Rolling Stone channel gives Roku customers access to the latest videos covering music, politics, TV, movies, sports and more. Rolling Stone exclusive video series such as Fan Theory Exploder are available now featuring stars from New Girl, Blindspot, Gotham and Agents of S.H.I.E.L.D.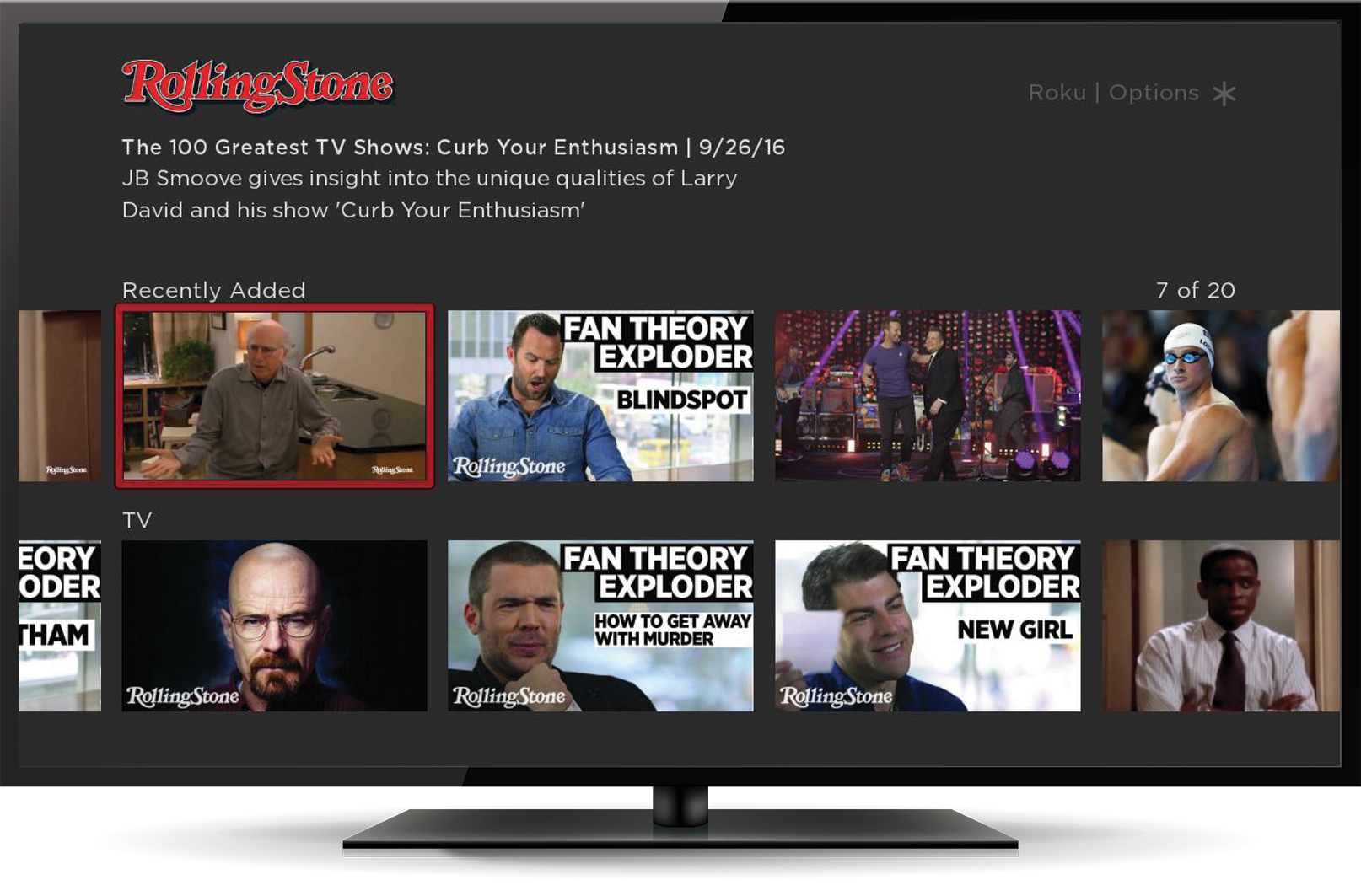 All the latest entertainment news, style and beauty tips and lifestyle videos can be found on the US Weekly channel. Stream exclusive Us Weekly interviews with today's hottest stars and get red carpet access to the biggest entertainment events!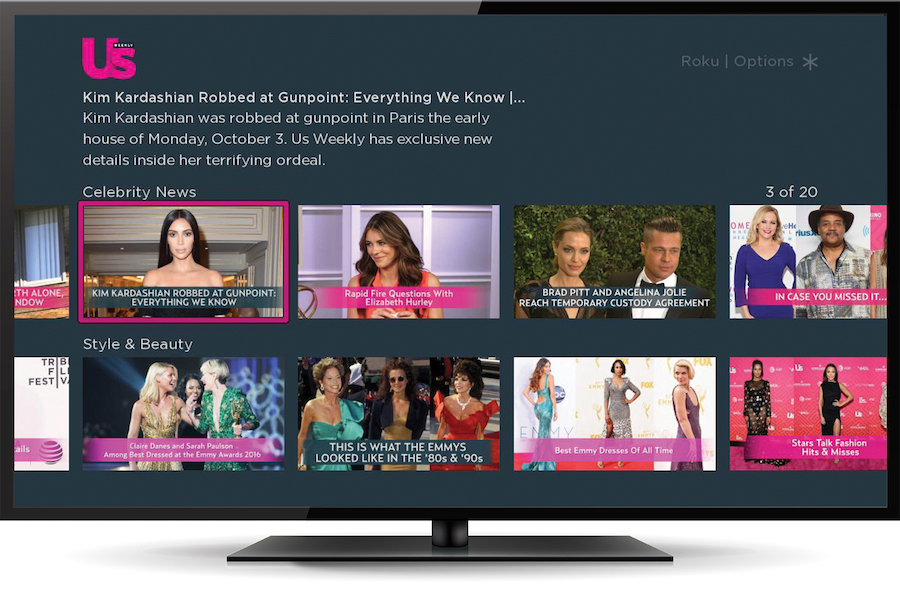 Find the Rolling Stone and Us Weekly channels in the "New" category in the Roku Channel Store now on Roku players and Roku TV models.
Happy Streaming!