The first ever 4K Ultra HD Hitachi Roku TV™ models are available this week in the US! Hitachi has incredible brand power and is recognized by customers for making great TVs, and we're pleased to welcome them into our Roku TV program.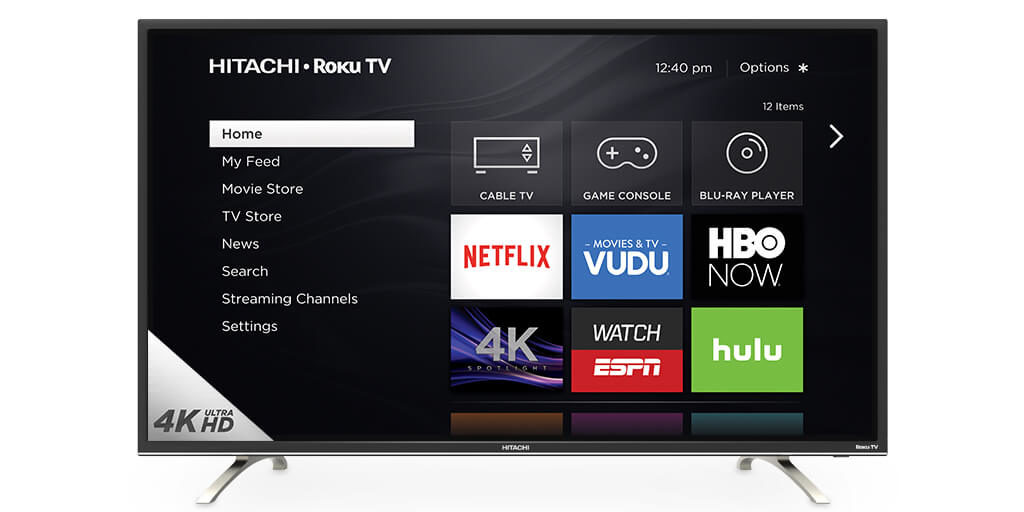 The three new TV models feature the Roku® OS for one of the best streaming experiences in the industry and have access to more than 3,500 streaming channels, including 350,000+ movies and TV episodes, and the 4K Spotlight channel that offers curated 4K content making it easy to access stunning video from Netflix, Amazon Video, FandangoNOW and 10+ other streaming channels.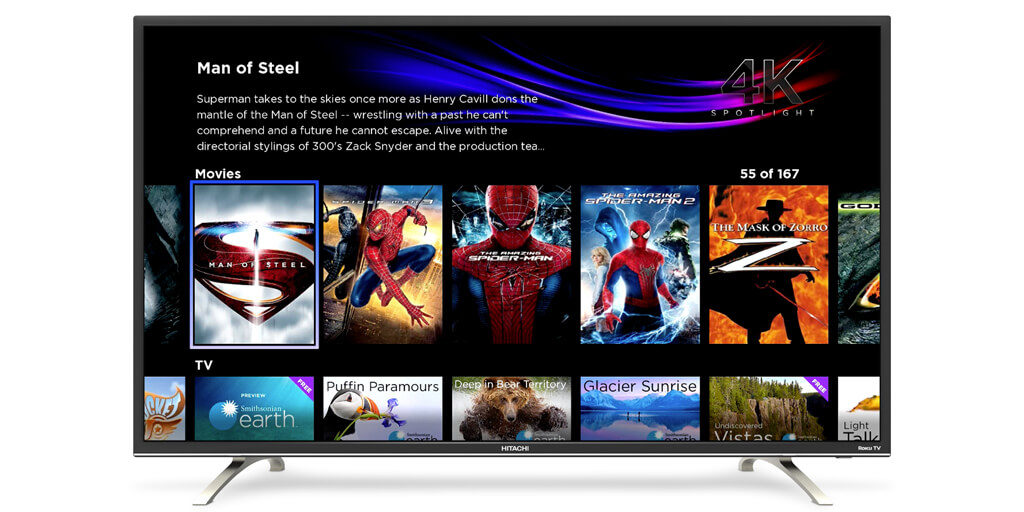 All 4K UHD Hitachi Roku TV models include a quad-core processor and 2160p resolution for brilliant image reproduction. The 55"-Class models (55R7, MSRP $599) will be available at Sam's Club in early October and the 65"-Class (65R8, MSRP $999) and 50"-Class (50R8, MSRP $499) models will follow shortly thereafter.
It's been a great year for Roku TV thus far. In the first half of 2016 we captured 12%* of the US smart TV market share, up from 8% at the end of 2015. With Hitachi on board we will launch 100 Roku TV models in North America this year.
Keep your eye on our blog for more details on Roku TV in the coming months!
Happy Streaming!
*Based on smart TV retail sell-in data from IHS and Roku data