These days you can't step into the TV section at a retail store without seeing big, beautiful TVs that feature 4K UHD (Ultra High Definition) and HDR (High Dynamic Range) display technologies. And in case you missed our recent news, Roku just started shipping new streaming players that support 4K UHD (known as 4K for short) and HDR. 4K Roku TVs launched earlier this year as well. To help you better understand what this means for the world of streaming, here are a few answers to some common 4K and HDR questions.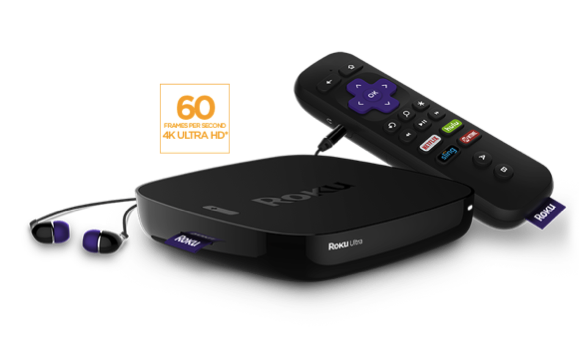 So, what is 4K?
4K Ultra HD gives you a better viewing experience by increasing the pixel resolution – it's four times that of HD! That's a whopping 2,160 x 3,840 pixels compared to just 1,080 x 1,920 for a Full HD display. The result is brilliant picture quality that immerses you in the action with crisp, detailed images that practically jump off the screen. Keep in mind that in order to watch 4K content it requires a compatible 4K TV.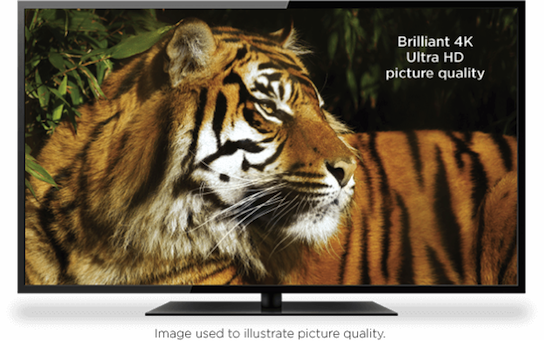 Roku tip: As you shop for new TVs, remember that your 4K UHD experience will be much better if you choose products that support 60 frames per second (fps). The Roku Ultra, Roku Premiere+, Roku Premiere and 4K Roku TV models all support streaming 4K up to 60 (fps to give you smooth and clear motion no matter how frantic the car chase or drawn-out the instant replay).
What streaming content is available in 4K?
Big-budget films (and an increasing number of TV series) are being filmed in 4K, and many streaming services, such as Netflix and Amazon Video, are already offering 4K Ultra HD content and are quickly building their libraries. Today TV shows such as Bloodline, Marco Polo, House of Cards and Transparent are available in 4K. Original content aside, you can also look forward to re-experiencing some of your favorite films in glorious, new detail as they become "Mastered in 4K."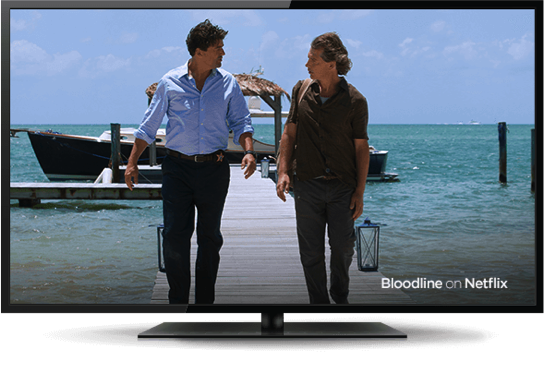 We make it easy to find 4K content*.
There are two ways to find 4K with your Roku streaming player or Roku TV. First, the Roku Channel Store includes a 4K UHD category that now offers 15 streaming video services such as Netflix, PLEX, YouTube and UltraFlix. Even faster is the 4K Ultra HD Spotlight channel which provides instant access to a curated selection of 4K entertainment from a variety of streaming services in one place, helping you discover 4K content in a few clicks of the remote.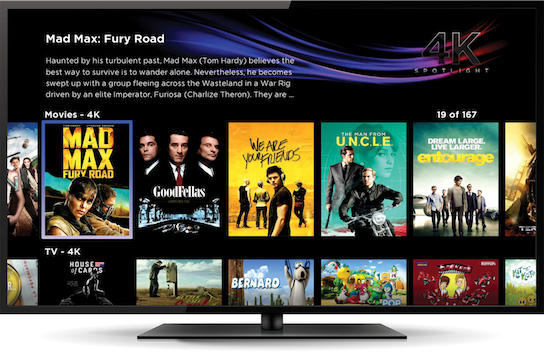 *4K content is not available on all channels and may require payment. Check with channel provider for bandwidth requirements.
What is HDR?
If 4K is about number of pixels, then HDR is about the quality of those pixels. HDR displays a wider range of colors with better contrast to create more natural, beautiful, and true-to-life imagery. It delivers rich, realistic color detail—even in the darkest shadows and brightest highlights. Like 4K, HDR also requires a compatible HDR TV to watch HDR content. Roku devices featuring HDR playback support the HDR-10 standard.
Another Roku tip:
Not all HDMI connection ports on TVs support 4K and HDR. Look for ports that are labeled with HDCP 2.2 for 4K resolution and HDMI 2.0a for HDR support.
What streaming content is available in HDR?
Like 4K, an increasing number of films and TV series are being offered in HDR**. Netflix and Fandango NOW are already offering new releases such as The Ridiculous 6, The Do Over, Marco Polo and Jason Bourne in HDR. The 4K Spotlight channel also includes an HDR row that helps you get to HDR content quickly.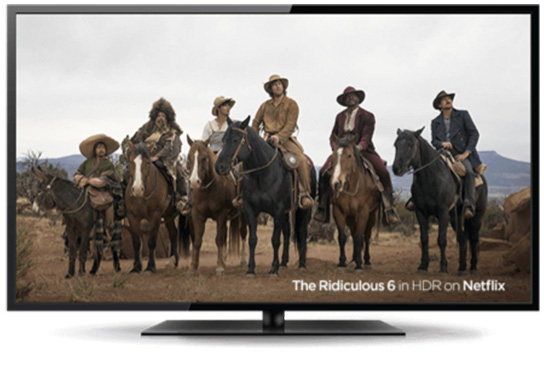 **HDR content on Netflix, Fandango Now, and other channels requires paid subscription or purchase or rental. Check with the HDR channel provider for specific bandwidth requirements to access its HDR content. High Speed HDMI® Cable is required.
Happy streaming!
Facebook | Twitter | Instagram | YouTube | Subscribe to Roku blog