The first of the year I make a list of resolutions that I almost always break. What tends to stick for me is trying something new and when it comes to TV, that means watching something from a new genre (who knew I'd actually like some sci-fi!). Browse the must-stream TV shows premiering in January and keep an open mind! You might be pleasantly surprised. 🙂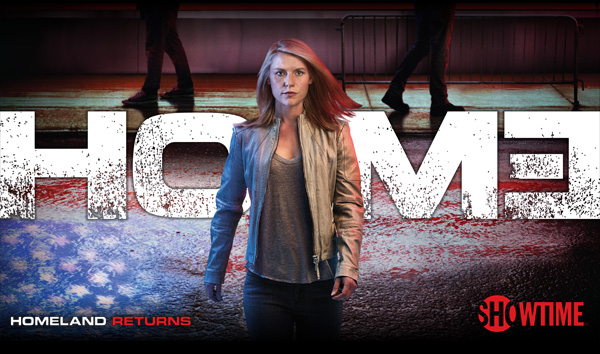 JANUARY 1
Sherlock (PBS – free the next day)
The modern reboot of the famous sleuth Sherlock Holmes (Benedict Cumberbatch) resumes with a new addition to the fold: the newborn daughter of Watson (Martin Freeman) and Mary (Amanda Abbington). The show's creators promised that "terror and tragedy" loom for Sherlock and his trusted sidekick. Lots of drama at Baker Street!
JANUARY 2
The Bachelor (ABC)
Nick Viall, 36, a technology salesman from Milwaukee, Wisconsin, is ready and eager to begin his search for true love. Can the franchise alum, who went from villain to victor, finally find his match?
JANUARY 5
Comedians in Cars Getting Coffee (Crackle – free)
Jerry Seinfeld is joined by friends for a cup of coffee and a drive in a classic car, sharing stories all along the way. This season brings stars including Kristen Wiig and Cedric the Entertainer.
JANUARY 6
Grimm (NBC – requires a participating TV provider account)
The final season of the supernatural show finds homicide detective Nick (David Giuntoli) facing off against his ultimate foe, Capt. Renard (Sasha Roiz).
JANUARY 15
Homeland (SHOWTIME – $10.99/month after a free trial)
For the sixth season of the CIA thriller, the action has bipolar operative Carrie Mathison (Claire Danes) primarily stateside for the first time. Set in New York, the plot picks up several months after the end of season 5 and takes place entirely between election day and the inauguration of a female president, who thinks the agency needs an overhaul.
The Young Pope (HBO NOW – $14.99/month after a free trial)
The anticipated miniseries tells the tale of Lenny Berardo (Jude Law), the first American Pope in history. Unconventional and rebellious, the new pontiff is shaking up Rome.
JANUARY 19
Scandal (ABC – requires a participating TV provider account)
Olivia Pope (Kerry Washington) and company are back for another season of intrigue and, well, scandal. With a presidential race underway, the future of all the major players are up in the air.
JANUARY 24
Legends of Tomorrow (The CW – free)
The rag-tag team of heroes and villains face a new challenge this season: the arrival of a new, villainous alien species called The Dominators.
JANUARY 25
The Path (Hulu – $7.99/month after free trial)
The second season picks off with the aftermath of Eddie's (Aaron Paul) departure from the cult. While his resolve is strong, the charisma of cult leader Cal (Hugh Dancy) may still have some sway over Eddie's wife and son.
JANUARY 26
Riverdale (The CW – free)
A subversive take on Archie, Betty, Veronica, and their friends, the new show explores small town life in Riverdale, including the darkness and weirdness bubbling beneath its wholesome facade.
JANUARY 29
Black Sails (STARZ – $8.99/month after free trial)
The precursor to Robert Louis Stevenson's classic "Treasure Island" will take its bow this year with an epic showdown as the pirates go to war in the West Indies.
Stream on!