Whether you're a super streamer or new to the Roku family, there are always fresh Roku channels to discover. With more than 4,500 streaming channels available in the Roku Channel Store it can be difficult to find those hidden gems so we put together 30 channels to pique your interest. Bonus: the majority are FREE!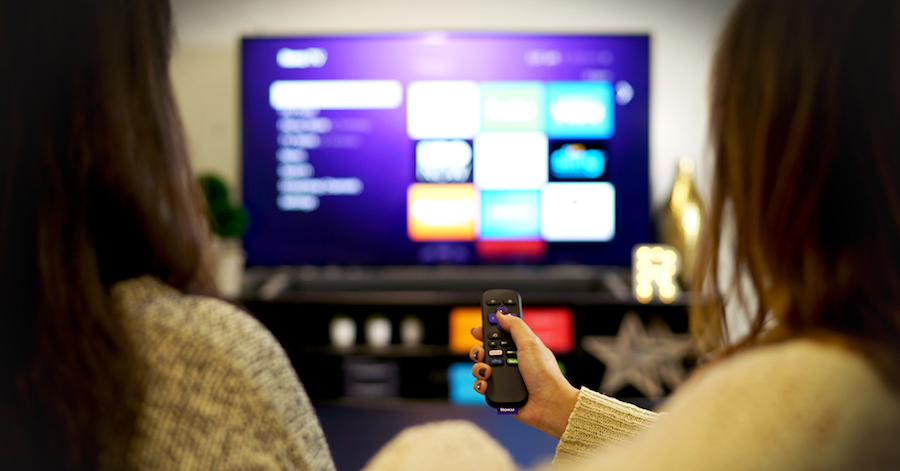 MOVIES & TV
Popcornflix (free) – Currently streaming popular movie titles including Revolutionary Road, Flashdance, The Heartbreak Kid, The Curious Case of Benjamin Button, The Naked Gun, Bloodsport and more.
Pluto TV (free) – Features a channel guide with something for everyone: MSNBC, NASA TV, The Weather Network, Pop Sugar, CNET, Classic TV, Sports News, among many others.
OVGuide (free) – Films and TV from over 15 different genres, including comedy, horror, and action.
Tubi TV (free) – A collection of popular movies such as The Usual Suspects, Mad Max (1980), Crash, The Man in the Iron Mask, Paranormal Activity and All Dogs Go to Heaven.
SnagFilms (free) – Currently streaming movies Motherhood with Uma Thurman, The Slaughter Rule with Ryan Gosling, biopic Amy Winehouse: Fallen Star and much more.
Flix Premiere (standard movies start at $4.99) – Discover movies exclusive only to Flix Premiere, with your first movie free.
MUBI ($5.99/month after a 30-day free trial) – Whether it's an acclaimed masterpiece, a gem fresh from the world's greatest film festivals, or a beloved classic, there are always 30 beautiful hand-picked films to discover.
Feeln (starts at $1.99/month) – Stream heartfelt stories of love and togetherness with the beloved library of Hallmark Hall of Fame features, handpicked Hollywood movies and TV series, and expertly crafted originals.
NEWS/SCI & TECH
Reuters TV (free) – Lets you choose the length of your personalized news program, from 5 to 30 minutes.
Popular Science (free) – Short videos that explain, inform, and entertain. You'll always know what's going on in the world of science.
CuriosityStream ($2.99/month in SD, $5.99/month in HD after 30-day free trial) – Dive deep into science, technology, and history commercial-free and enjoy documentaries crafted by the world's top filmmakers.
LIFESTYLE
Bob Ross (free) – Paint happy clouds, mountains and trees in about twenty-six minutes with the beloved Bob Ross.
The Scene (free) – Original programming from Vogue, Buzzfeed, ABC News, WIRED, GQ, Glamour, Vanity Fair, and more.
Tiny Desk Concerts (free) – Intimate video performances, recorded live at the desk of All Songs Considered host Bob Boilen.
James Kingston (free) – Follow British "forerunner" and adventurer James Kingston as he climbs skyscrapers all over the world.
Saveur (free) – Stunning cooking videos from 'How to dice an avocado in 10 seconds' and 'How to fix a cracked pie crust' to 'How to cook clams with Jacques Pepin' and 'The real bananas foster with Ralph Brennan.'
Comedy Dynamics (free) – The largest independent comedy library in the world including stand-up specials from DL Hughley, Kevin Nealon and Whitney Cummings.
PTA PlanesTrainsAutomobiles (free) – This is a must-add for travel lovers looking for a unique perspective through PTA originals such as Foreign in the USA, Day Off with Noah Abrams and Staycation.
Baeble Music (free) – Experience concerts from Ellie Goulding, CHVRCHES, Sara Bareilles, Hanson and more up-and-coming artists from the comfort of your couch.
Relax My Dog (free) – 4-hour long playlists and slideshows composed to relax your pet or keep them company when you're away.
UPROXX (free) – Short form videos covering fascinating stories from around the world, a three-part documentary on Guns & Roses, the story behind the man who inspired the legendary movie, The Big Lebowski and more.
Great Big Story (free) – Videos on the flat-out amazing including the voice behind Nintendo's Mario, the story behind the iconic Seinfeld theme song and a 17-year-old Olympian and much more.
Above Average (free) – Premium comedy series featuring top digital entertainers, celebrities, and comedians such as SNL cast members Kate McKinnon, Cecily Strong, Mike O'Brien and Sassier Zamata.
TED (free) – Browse more than 2,000 TED Talks with topics ranging from science and nutrition to love and psychology.
INTERNATIONAL
Telemundo NOW (free, log in from participating TV provider required) – New episodes of La Chema, Mujeres Ambiciosas, La Fan available the day after they air on TV.
DW (free) – Latest insights and analysis of the issues that are moving the world. Programs are live or on-demand and in four languages.
Acorn TV ($4.99 per month) – Streams world class mysteries, dramas, and comedies from Britain and beyond.
YuppTV (starts at $9.99/month) – One of the largest online TV platform with over 200 live Indian TV channels, 7 days of catch-up TV, and latest regional and Bollywood/Hindi Movies.
Vivoplay ($8.99/month) – Live TV from Latin America, including 30 live channels and more than 2,000 hours in on demand video.
Looking for more free channels? Check out the links below.
Facebook | Twitter | Instagram | YouTube | Subscribe to Roku blog