Hi Roku pals! Plex, one of the most popular channels in the Roku Channel Store, is the premier platform to organize all your media libraries into a single, simplified experience for easy playback on your Roku device. And, once you're running Plex, you can access your media on your mobile phone, tablet, and a bunch of other devices, no matter where you are. #Magic!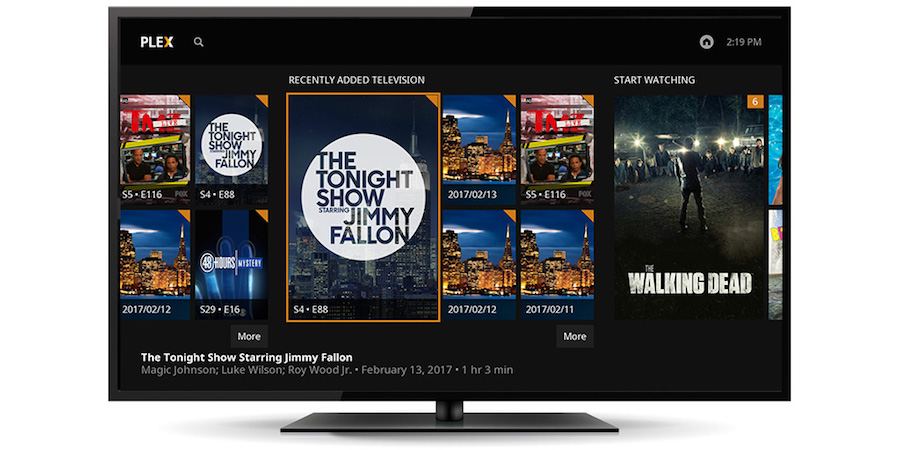 I would like to take a few minutes to introduce you to Plex DVR. Now in beta, Plex DVR enables Roku users to record high definition, over-the-air television broadcasts using an HDHomeRun tuner from our partner, SiliconDust. Our in-app DVR program guide supports channels in more than 70 countries, and we also support many other major networks around the world, like CBC, BBC, ITV, Telemundo, and Univision.
To use Plex DVR, you need to add a digital antenna, connect an HDHomeRun digital tuner, adjust your Plex DVR settings, and start pouring content into your media library. Manage the recordings and scheduling in the familiar Plex interface. It's so easy! Who knew all this awesome TV was free over-the-air? Just to be clear, you manage your Plex DVR in the same place you manage all your Plex settings, in the Plex Web App found by logging in here: Plex.tv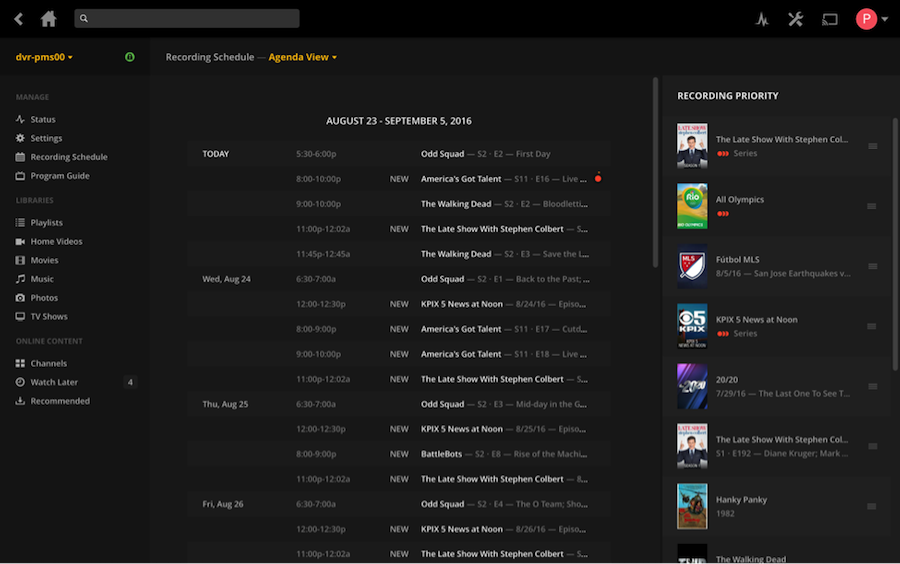 All of your recordings will be integrated seamlessly with your existing media libraries, giving your DVR the full power of the Plex Roku channel! We are talking DVR recorded 'The Bachelor' snuggling up with your digital copies of 'Keeping up with the Kardashians' as if they were always meant to be together… #NoJudgement! Check out the video below to see how easy it is to set up Plex DVR.
Plex DVR Quick Tips
Need to know how to easily add a tuner, find the right programming, or maybe just manage meddlesome conflicts between episodes? All that and more is in this Quick Tips video from Plex.
Since Plex DVR is in Beta, you'll need to be a Plex Pass user to get access. Just a brief word about Plex Pass, our premium offering. What could be better than running Plex for free you say? Well, in addition to DVR, Plex Pass offers some enviable, cool features like Premium Music, including lyrics, Plex Mix and Mood Mix, artist bios, and enhanced album extras. Wow!
Plex runs on all current Roku devices, supporting HDR and 4K* picture quality on the new Roku Ultra, Roku Premiere and Roku Premiere+, while bringing an amazing HD experience to the tiny and powerful, Roku Streaming Stick and incredibly affordable Roku Express.
For more info on Plex and Plex DVR for the Roku platform go here. Plex it up, amigos!
*The 4K experience requires a compatible 4K TV and 4K content. HDR requires a compatible HDR TV and HDR content. Such content will not be available on all channels. Check with the channel partner for specific bandwidth requirements to access its 4K and HDR content. 60 fps requires a compatible TV & content.