If you're looking for a reason to procrastinate spring cleaning like me, you'll be happy to know there are 16 must-see premieres this month (and don't forget all the good stuff from last month). Your spring streaming queue in April includes Fargo, Better Call Saul, Doctor Who, Veep, Pretty Little Lies and many more listed below.
What are you watching?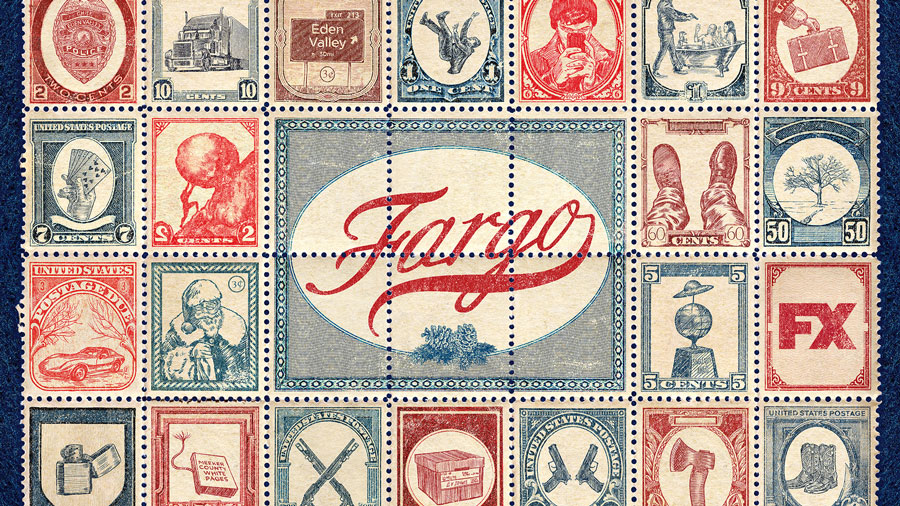 APRIL 2
Call the Midwife (next day on PBS)
Season 6 takes us to 1962. Times are changing with new leadership and policies at Nonnatus house.
APRIL 4
iZombie (FREE the next day on The CW)
In season 3 Liv Moore discovers there are more zombies living in Seattle than she previously believed.
APRIL 5
The Real Housewives of New York City (Bravo Now, Sling TV or PlayStation Vue)
There's never a dull moment with Bethenny, Ramona, Carol, Dorinda, Sonja and the rest of the women of The Real Housewives of New York City as they balance their personal, business and social lives.
APRIL 7
First Dates (NBC plus Sling TV and PlayStation Vue in selected markets)
Executive producers Ellen DeGeneres and Drew Barrymore take you on a variety of real first dates, where hopeful singles seek a chance at true love.
The Get Down (Netflix)
Back for season two, The Get Down follows the talented and soulful youth of the South Bronx chasing dreams and breakneck beats to transform music history.
APRIL 10
Better Call Saul (AMC, Sling TV or PlayStation Vue)
Season 2 left us with a Saul and Chuck cliffhanger as well as a clash between Mike and Hector. Look out for the return of Breaking Bad villian Gus Fring's this season too!
APRIL 14
Mystery Science 3000 (Netflix)
The cult hit returns! Captured by mad scientists, new host Jonah survives a blitz of cheesy B movies by riffing on them with his funny robot pals.
APRIL 15
Doctor Who (BBC America via Sling TV or PlayStation Vue)
This is the final season with actor Peter Capaldi as The Doctor…expect The Doctor to "regenerate" into a new iteration of the character for seasons to come.
APRIL 16
The Leftovers (HBO NOW)
The season 2 finale left us with Kevin and family together and happy. Will this happiness last in the third and final season?
Guerrilla (SHOWTIME)
This six-part limited series tells the story of a couple whose relationship and values are tested when they cross over from political activism to radical militancy in 1970s London.
Veep (HBO NOW)
How will post-presidential life be like for Selena Meyer? It is sure to be hilarious.
APRIL 18
Pretty Little Liars (Freeform, Sling TV or PlayStation Vue)
It's almost time to say goodbye to Rosewood. For the final season they have promised to wrap up all lose ends. Expect a big reveal at the end of each of the last ten episodes!
APRIL 19
Fargo (FXNOW,  Sling TV or PlayStation Vue)
Two brothers' sibling rivalry follows a twisted path that begins with petty theft but soon leads to murder, mobsters and cut-throat competitive bridge.
APRIL 23
Silicon Valley (HBO NOW)
Will Richard quit Pied Piper? Does he have a better company idea? If Jared's outburst in the teaser below is any indication of what's to come this season, we're totally on board.
APRIL 26
The Handmade's Tale (Hulu)
An adaptation of Margaret Atwood's drama, Elisabeth Moss stars as a woman out to locate her missing daughter.
APRIL 28
Catastrophe (Amazon Video)
The hilarious and often inappropriate adventures of Sharon and Rob continues. Unfortunately, like season 1 and 2, season 3 is only six episodes and easy to binge watch in one sitting! This season is a must-watch for Carrie Fisher fans too, as her role as Rob's mother marks her final acting role before her tragic death.
Stream on!
Facebook | Twitter | Instagram | YouTube | Subscribe to Roku blog